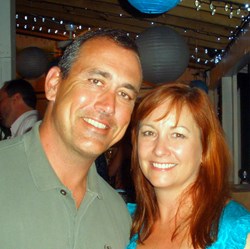 Brunswick, GA (PRWEB) September 02, 2013
Having personally experienced caring for a loved one from a distance, Caroline and Chuck Moore, owners of the new Caring Transitions of Coastal Georgia franchise, hope to ease the demands for others with their relocation and estate sale services.
"These days it's so difficult because people live such a long distance from where their families are," Caroline noted. "We're here to bridge the gap."
The Moores first heard about Caring Transitions at a time when Caroline was looking for a new professional opportunity. Given her extensive real estate background and experience in event planning, it seemed Caring Transitions would offer a natural progression. A teacher and championship coach with more than 25 years of experience, Chuck was looking to expand professionally outside of the field of education. The two began researching the franchise to learn more and liked what they saw. "We thought it was such a great idea; there are no other companies down here doing this kind of thing," Caroline said.
Working hand-in-hand with area real estate professionals and senior communities, they are now building a clientele list via estate sales, moving and relocation services, as well as online estate sales.
The pair looks forward to assisting the community they have grown to love and made into a permanent home. "We are going to be here forever, and have found a way to help the people of coastal Georgia in a unique way. We know our company offers solutions for people in need, which makes us feel very good!"
To learn more about Caring Transitions of Coastal Georgia or to schedule an on-site quote for transition services or online estate sales in Glynn, McIntosh, and Camden County or their surrounding Georgia communities, call 912-434-1170 or visit http://www.estatemovecoastalga.com.
About Caring Transitions
Founded in 2006, Caring Transitions has been a trusted and highly respected national company leading the way in senior moving, household liquidations and estate sales management in dozens of cities across the United States. Caring Transitions is part of the International Franchise Association, the Small Business Association's Franchise Registry, VetFran and Minority Fran. For more information call 1-800-647-0766 or visit http://www.caringtransitions.com.