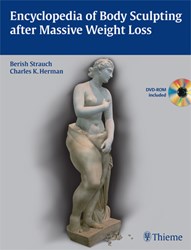 Tampa, FL (PRWEB) September 02, 2013
Advanced Healthcare Partners (AHP) recently announced that Dr. Charles Herman, Board Certified Plastic Surgeon and AHP Strategic Advisory Board member received recognition in South America for his textbook entitled the Encyclopedia of Body Sculpting after Massive Weight Loss. Popularity in Spanish-speaking countries led to the book's copyright purchase by the Venezuelan publishing company, Amolca.
"Considering the fact that the plastic surgery market in South America, particularly Brazil, is one of the fastest growing in the world, the news that my book garnered such interest is exciting," said Dr. Herman who specializes in cosmetic surgery of the face, breasts, and body, as well as reconstructive surgery of the face and breasts. "As a result, it has already been translated into Spanish and is currently being sold and distributed in Venezuela, Argentina, Columbia, Guatemala, Mexico, Panama, and Peru."
In addition, Dr. Herman has recently been invited by the plastic surgery staff of the University of Guadalajara to be a member of its faculty at the 41st Annual International Symposium on Aesthetic Plastic Surgery, which takes place in Puerto Vallarta, Mexico, in November 2014. Dr. Herman will lecture on advances in facelift surgery and arm lift surgery.
Last year, Dr. Herman was rated one of the Top Plastic Surgeons in the United States by US News and World Report, which is only awarded to less than five percent of practicing surgeons. He practices in New York City and East Stroudsburg, PA.
About Advanced Healthcare Partners
Advanced Healthcare Partners (AHP) is a leading healthcare management and consulting company focused on increasing revenues through a strategic approach to sales, marketing, and financial strategies for high potential, forward thinking healthcare practices, platforms, and concepts. For more information visit http://www.ahcps.com/.
###