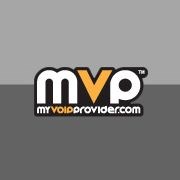 Connecting to the Internet is now easier than ever, because WiFi is offered in more and more places.
(PRWEB) September 01, 2013
Where exactly can someone make an Internet phone call? The simple answer to this is: just about everywhere.
Voice over Internet Protocol (commonly shortened to VoIP), the technology that allows people to make cheap phone calls through the Internet, has recently begun to go mobile. Mobile VoIP uses a phone's data plan or a WiFi connection to access the Internet to make calls for far less money than the big mobile phone companies charge.
Mobile VoIP can often rely on a mobile service provider's LTE network, but this isn't always available, especially with third-party smartphones from a rival vendor. With access to WiFi however, even tablets and laptops can run mobile VoIP applications. Connecting to the Internet is now easier than ever, because WiFi is offered in more and more places.
The number of places where WiFi is available is actually quite staggering, and it's no longer confined to just coffee shops and airports. In fact, some places offer WiFi where LTE networks cannot reach. Below, MyVoIPProvider reveals 5 of the quirkiest WiFi hotspots that support mobile VoIP phone calls.
1. Public Parks
Several public parks across the US offer free WiFi access. While some parks limit users to only an hour or two to prevent squatting on an access point, that is still plenty of time to make a mobile phone call. Unlimited nationwide calling means that subscribers can stay and chat in the park as long as they'd like otherwise.
2. Airplanes
Cell phones are dangerous on planes, but mobile VoIP phone calling is much safer. Many planes offer WiFi on domestic flights, which mobile VoIP phones can connect to and utilize. Cellphones send their information through different spectrums of radio waves, which cause interference with the cockpit's communications. Mobile VoIP simply connects directly to the Internet without risk, since the radio waves from the WiFi are optimized for as little interference as possible.
3. Beaches
While it's not true for every beach, many beaches in places like Los Angeles and even Ireland now have WiFi access. This move has met some criticism because it invites people to get absorbed into their smartphone instead of enjoying the beach, but what about making cheap phone calls to invite friends to check out the waves?
Mobile business VoIP features connect businesses to employees while they soak up the sun with call forwarding. Going to the beach for a quick dip in the ocean no longer means skipping work.
4. Cruise Ships
A vacation at sea doesn't mean a complete separation from friends and family. Smartphones with mobile VoIP can access the WiFi network that most cruise liners offer, so that people can brag to their loved ones about their awesome vacation. Even aboard a cruise liner, efficient data management delivers crystal-clear audio quality to callers.
5. Mt. Everest
Even at the top of the world, mobile VoIP runs strong. Near the top of the Mt. Everest is a 3G wireless antenna that generates WiFi signals that mobile VoIP can take advantage of. Climbers who finally make it to the peak of the world's tallest mountain can instantly make a phone call to share one of the greatest achievements of their entire lives instead of waiting all the way until they return to base camp.
WiFi is available in many other places, including trains, subways, and libraries. In some places, whole blocks have their own dedicated WiFi hotspots, while some entire cities discuss citywide wireless Internet access. Mobile VoIP phones can take advantage of all of these to grant users access to cheaper calling rates with more features, ushering in the future of telephony.