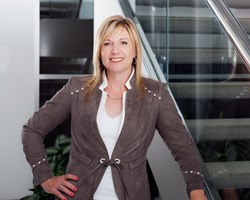 Jill's forward-thinking expertise will be invaluable to Marketsmith as we enter our next stage of direct-to-consumer marketing and look forward to redefining data-driven technology
Parsippany, NJ (PRWEB) September 09, 2013
Marketsmith, Inc., a marketing firm specializing in harnessing the power of data-driven technology to build integrated direct marketing campaigns, announced the leadership appointment of Jill Draper as President.
Former Senior Vice President (SVP) at Epsilon, Draper has been named Marketsmith's President. She is charged with leading Marketsmith to the next level of success through the company's cutting-edge data science and marketing strategy suite of services that drives ROI improvement across all channels for their clients.
"Jill's forward-thinking expertise will be invaluable to Marketsmith as we enter our next stage of direct-to-consumer marketing and look forward to redefining data-driven technology," said Monica C. Smith, CEO and Founder of Marketsmith. "Her proven consumer engagement and integrated direct marketing expertise have positioned her well for her new role as President at Marketsmith."
Draper understands the impact that technology has on individual consumer touch points. She knows how to harnesses the power of data to leverage digital platforms, social media, and mobile channels to connect with consumers wherever they are, across all media.
Starting out in the advertising industry at Young & Rubicam and McCann-Erickson, Draper quickly discovered the power that a strong brand and a well-articulated selling proposition play in influencing consumer purchase decisions. During her tenure at those agencies, Draper crafted award-winning global campaigns for Unilever, Pfizer, Holiday Inn, and Kraft.
Before joining Marketsmith, and prior to being named SVP of Epsilon, Draper spent 15 years at Aspen Marketing Services, acquired by Epsilon in 2011, where she developed integrated marketing programs to drive consumer engagement in-store, online, and through social media channels.
"Jill has a thirst for creating consumer experiences that build her clients' businesses. Her quest for driving results has been shaped by her unique blend of multi-disciplinary experience that spans advertising, consumer promotions, digital marketing and direct marketing. We are very excited to welcome Jill to our team," said Smith.
For more information about Draper's leadership or to learn more about Marketsmith, visit http://www.marketsmithinc.com.
About Marketsmith
Founder and CEO, Monica C. Smith, established Marketsmith in 1999 when she recognized a need in the marketplace for a holistic approach to multi-channel marketing. With over $200 million dollars per year in campaign management across TV, radio, print, digital, and direct, and over $1 billion dollars driven annually at retail, Marketsmith has a proven history of success in both launching and managing initiatives for large and small brands. Marketsmith builds and manages direct to consumer business models and specializes in data science to drive business growth for Fortune 500 and other leading enterprises. As a strategic marketing firm specializing in analytics-driven campaign management, Marketsmith provides its clients with tactical plans which drive accountable results.
Named the 389th fastest growing businesses by Inc. 500, Marketsmith specializes in analytics-driven campaign management that encompasses big data, market research, digital strategies and media management to optimize campaign performance. Marketsmith is committed to innovation and excellence that is substantiated by comprehensive data and a positive ROI for clients. For more information about Marketsmith, MarketsmithInc.com.