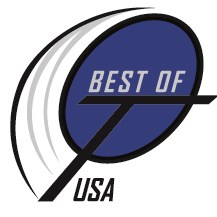 Tradition. Pride. Respect.
Newport News, VA (PRWEB) September 12, 2013
Tradition. Pride. Respect. That's what the people who brought the Best of the 757 to Tidewater, Va. will bring to high school athletes across the country with their launch of the Best of Our Town, USA.
Best of Our Town, USA is a new company offering the playbook on how to develop and host a sport specific combine and skills showcase in any town, city or locality across the U.S.
"This year marked the Best of the 757's 6th Annual Showcase Series, which for the first time included four events – football, baseball, basketball and lacrosse," said Suzanne Culotta, who directs the Best of the 757 and is a Managing Partner with Best of Our Town, USA."
"By offering sporting combines and skills showcases in sports such as baseball, basketball, football, lacrosse, and more, athletes in any community can get the needed exposure to gain an opportunity in collegiate athletics and possibly beyond."
These showcases are not only a powerful way for talented athletes to showcase their skills and match up against other athletes in their area, according to Culotta, but it's also a proven business model.
"Our experience with the Best of the 757 events has proven that sponsors want to support these events, athletes are willing to pay a fee to show off their skills and the community wants to get involved in any way they can, even if providing in-kind support by delivering pizzas for our volunteer coaches at lunch," Culotta said.
There are minimal upfront costs for becoming a local market partner and hosting a Best of Our Town, USA event series.
"We expect that each town that sets up will recoup its entrance fee and make a profit in year one," said Tim Hummel, Co-Founder of the Best of Our Town, USA. "That capital – the only capital ever required by us to start out – provides that market owner with everything they need to manage and conduct a profitable and effective event in their area."
The entrance fee allows that market owner access to the full suite of tools and resources, including an equipment package, event planning checklist, marketing and sponsorship guide, online video tutorials, logo and website, online registration application, mobile application, and strategic partnership with national sport brands.
"We are excited to build on our strategic partnership with the Best of Our Town, USA, as it launches its programs nationally," said Meghan Kaminski of RaceIt, which will provide the advanced online registration platform for market owners. "Over the past three years, we have witnessed the Best of the 757, and now the Best of Our Town, USA, grow and prosper, in large part due to the knowledge, foresight and efforts of its management team."
"Although there are other types of combines, camps and showcases targeting high school athletes, the Best of Our Town, USA has developed a highly unique concept and platform that combines athletic testing, coaching, skill competitions and cutting edge technology," said John Cunningham, Co-Founder of the Best of Our Town, USA.
Over the past five years, the Best of the 757 event series has brought together more than 2,500 high school athletes in the Hampton Roads, VA market..
The attendance at events has grown, in part, because the event series has become known for its ability to profile top athletes in the noted sports by bringing them together to compete in a series of athletic tests and then work with top area high school coaches in a showcase to gain new skills and show off their sport and position specific abilities.
More than 130 football players who have competed in previous Best of the 757 combines, have gone on to play college football for, among other schools, the University of Virginia, Virginia Tech, Ohio State University, University of Maryland, East Carolina University, Old Dominion University, and the College of William and Mary.
Troy Williams, Anthony Barber and Devon Hall, top 2013 basketball player recruits in the nation who have signed with Indiana, North Carolina State and the University of Virginia, competed in previous Best of the 757 basketball showcases.
For more information about Best of Our Town, USA, visit http://www.bestofot.com, email info(at)bestofot(dot)com or call 855.355.2668 (BOOT).