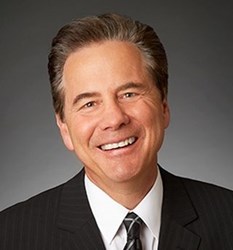 Los Angeles, CA (PRWEB) September 02, 2013
New data from the Chicago Department of Transportation suggests that Chicago's emerging bike-sharing program is catching on with drivers and pubic transportation users, according to a new report from the Chicago Tribune. Noted bicycle accident lawyer Jeff Nadrich recently commented on the data, pointing out that many communities see such programs as a legal liability.
According to Nadrich, "I wish more communities would implement these types of programs, but unfortunately, it seems like a lot of major cities are afraid of the liability that goes along with bike-sharing initiatives. They perceive such programs as a liability, because when accidents inevitably occur, some people will sue the city. But our major cities are still overrun by motor vehicles, and it doesn't need to be that way."
Nadrich points out that there are numerous benefits to bike sharing. "Bike riding is better for the environment, it's a great way for people to save money, and best of all, it's one of the best ways to experience what the city has to offer. People tend to zone out when behind the wheel of a motor vehicle, and they miss so much of what makes the city unique. As a bicycle enthusiast myself, I have found that biking is the only way to truly experience a city's wonders."
According to the Chicago Tribute report, Chicago's Divvy bike-sharing program is appealing not only to locals, but to tourists as well. And it's proving to be a huge success. "In the high season of tourism, especially when you have events like Lollapalooza downtown, that's where we are going to see high ridership numbers. But we are seeing high ridership numbers all over the city," Scott Kubly, deputy commissioner at the Chicago Department of Transportation, told the Tribune.
About Nadrich & Cohen: Jeffrey Nadrich is a bicycle accident attorney with Nadrich & Cohen, a California based law firm with offices in 18 locations across the state. Nadrich & Cohen handles all types of wrongful death and serious injury accident cases, and victims are encouraged to call 1-800-718-4658 for a free consultation with a Nadrich & Cohen attorney.
Source:
Chicago Tribune: Getting Around: Divvy bike-sharing program catching on in Chicago; August 19, 2013