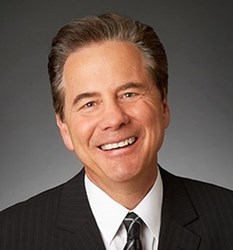 Los Angeles, CA (PRWEB) September 03, 2013
A 4-year-old Rancho Cucamonga girl has died after being involved in a serious motorcycle crash, according to a report from NBC Los Angeles. The girl was riding on the back of the motorcycle, and though few details have been released, she was reportedly not related to the driver. NBC reports that the accident occurred when the motorcycle collided with the back of a big rig. Noted motorcycle accident attorney Jeff Nadrich recently commented on the case.
"Unfortunately, it is not illegal for a small child to ride on the back of a motorcycle," according to Nadrich, "but incidents like this remind us just how dangerous motorcycles can be for young children. This poor little girl was wearing a helmet, but it didn't matter. Her young body couldn't withstand the impact of a serious motorcycle crash, and she died at the scene."
Nadrich further noted that the laws are inconsistent when it comes to this type of safety. "Why is it that we cite drivers for having dogs in a truck bed, but we allow motorcyclists to transport small children, whose only hollow protection comes from holding on for dear life? I would encourage our state and national officials to revisit this. Aside from that, the truck driver may bear legal responsibility in the case, if he is determined to be at fault."
According to the NBC report, the motorcycle and truck were both heading east on 6th Street near Hermosa Avenue before 11 a.m. on Tuesday, when the big rig made a sudden U-turn in front of the motorcycle. He apparently was unaware that a collision had even occurred, until witnesses shouted for him to stop.
"I ran and checked the baby's pulse. There was nothing," one witness told NBC. "[The driver] kept saying, 'I'm so sorry, I'm so sorry. Breathe, baby.'"
The driver of the motorcycle was taken to a local hospital and treated for moderate injuries, and the big rig driver has been interviewed by investigators.
About Nadrich & Cohen: Jeffrey Nadrich is a motorcycle lawyer with Nadrich & Cohen, a California based law firm with offices in 18 locations across the state. Nadrich & Cohen handles all types of wrongful death and serious injury accident cases, and victims are encouraged to call 1-800-718-4658 for a free consultation with a Nadrich & Cohen attorney.
Source:
NBC Los Angeles: Girl, 4, Killed in Motorcycle Crash in Rancho Cucamonga; August 29, 2013