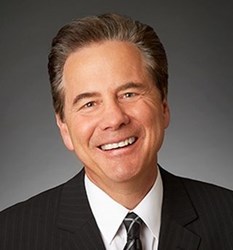 Los Angeles, CA (PRWEB) September 04, 2013
A 2-year-old child was reportedly bitten by a dog at a North Carolina dog park earlier this week, according to a report from the local CBS affiliate. The incident is reported to have occurred on Monday, and after a bit of investigation, police identified the owner of the animal. The breed has not been disclosed, and the young victim has not sustained serious injuries, but police were determined to interview the dog's owners, as is standard in dog bite cases. Noted dog bite attorney Jeff Nadrich recently commented on the case.
"Dog parks serve an excellent purpose," according to Nadrich. "They allow dogs to run free and explore while getting much-needed exercise, but dog owners have a responsibility to keep a close eye on their pets. We don't have all of the facts in this particular case, and we don't know if the dog owner bears legal responsibility for any sort of malfeasance, but these stories do remind us about how important it is for all of us to be diligent when it comes to our pets."
Nadrich further noted that dog bites are typically the responsibility of the dog owner. "When it comes to dog bites, there's a legal term known as 'strict liability.' Most states, and in fact many countries in the developed world, have some form of strict liability on the books. It basically asserts that if a dog commits harm against a human being or another animal, the owner is responsible. This doesn't only refer to bites, but also to general acts of destruction, which may include damage to property."
According to the CBS report, the child victim suffered minor bite wounds, but is expected to be okay. Police sought to find the dog owner in order to verify that the animal is up to date on its rabies vaccinations. No criminal charges have been filed, and the dog's owner is working with Animal Control to resolve the issue.
About Nadrich & Cohen: Jeffrey Nadrich is a dog bite attorney with Nadrich & Cohen, a California based law firm with offices in 18 locations across the state. Nadrich & Cohen handles all types of wrongful death and serious injury accident cases, and victims are encouraged to call 1-800-718-4658 for a free consultation with a Nadrich & Cohen attorney.
Source:
CBS: Dog Owner Identified after Bite at Off-Leash Dog Park; August 27, 2013