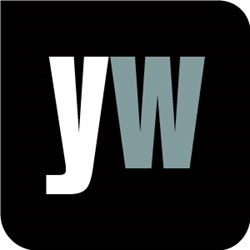 London, UK (PRWEB UK) 14 September 2013
In the latest edition of popular game The Sims, characters in the game will have the ability to gain and shed pounds as they eat and exercise, and even struggle with body image, it was announced August 28th. Creators of The Sims 4 can dislike their body image in an effort to infuse an entire brain-rainbow of believable human emotions into this next generation of sims. The Sims 4's producer Grant Rodiek commented, "We have some little things like fitness, so sims can naturally change over time in the game. If they overeat they'll become overweight. If they never exercise, they might become overweight. But if you eat healthily or eat properly or you exercise, your sims will lose weight." (http://www.pcgamesn.com/sims-can-be-unhappy-about-their-weight-says-sims-4-producer)
With this in mind, Yourwellness Magazine explored dietary ways to burn belly fat. According to Yourwellness Magazine, "When choosing what foods you should eat when trying to lose belly fat, it's important to realise that your diet does not need to conform to those that you tend to see being advertised in fitness books, magazines, TV, etc. You know, the low-calorie, low-carb, low-fat or low anything. However, it's also true that certain foods have the ability to burn fat and you should consume them if your priority is to shed stomach fat." (http://www.yourwellness.com/2011/06/burn-belly-fat-instantly-with-these-fat-busting-superfoods-some-will-surprise-you/#sthash.JrKOo7Ot.dpuf)
Yourwellness Magazine outlined four foods that are known to target belly fat:
1. Apples – Apples increase feelings of fullness and suppress appetite due their high fibre content. The fact that they require plenty of chewing gives the impression of eating more.
2. Green tea – As green tea is brewed from the leaves of chamomile, then steamed and dried, it has a different nutrient composition than other teas. Green tea contains a lot more catechin polyphenols, chemicals that boost metabolism and are powerful antioxidants.
3. Avocados – These contain a lot of healthy monounsaturated fats and fibre, which suppresses appetite and increases feelings of fullness.
4. Goji berries – Being very high in fibre and various fatty acids, goji berries are a great fat-burning food that will satisfy rather than increase the appetite.
To find out more, visit the gateway to living well at http://yourwellness.com.