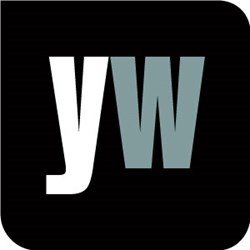 London, UK (PRWEB UK) 13 September 2013
The first ever aromatherapy school in New York is to open this autumn, it was announced August 14th. The New York Institute of Aromatherapy will offer students two courses for the opportunity to become certified aromatherapists. With massage therapists, aestheticians, nurses, and healthcare providers in mind, the 40-hour Aroma101 programme will give an introduction aromatherapy and the benefits of essential oils, and is a prerequisite for the more advanced-level Aroma201 course. The institute will also offer workshops and events for those who just want to dabble in the aromatic arts. (http://www.babble.com/body-mind/class-doesnt-stink-in-aromatherapy-school/)
With this in mind, Yourwellness Magazine offered a quick guide to aromatherapy. According to Yourwellness Magazine, "The use of herbal oils to treat disease and illness has been around for centuries but what do we really know about it? Science is finding more and more that ancient wisdom may not have been so far from the truth, a lot of aromatherapy plants have been shown to have astounding restorative qualities. To use this technique for your own well-being, you need to understand the different effects that the different herbs have when they're distilled into oils." (http://www.yourwellness.com/2012/12/your-quick-guide-to-aromatherapy/#sthash.fm1z5Qgq.dpuf)
Yourwellness Magazine outlined the most common essential oils:
1. German Chamomile – This is used as an anti-inflammatory or a sedative, often to treat digestive disorders, nerves and skin inflammations like acne or eczema.
2. Clary Sage – This is for digestive disorders, PMS and tension.
3. Lavender – Use this to treat nervous tension and skin conditions, and as a sedative or an antidepressant.
4. Peppermint – This is useful as a decongestant or to settle the stomach, to help out with colds and other respiratory infections, migraines and digestive disorders.
5. Rosemary – This stimulant can be used to treat aches and pains or help out with digestion and nervous tension.
6. Sandalwood – This can help treat tension, depression, skin conditions or colds and other respiratory issues.
7 Tea Tree – This is an antiseptic, meaning it's great for greasy skin or other skin conditions.
To find out more, visit the gateway to living well at http://yourwellness.com.