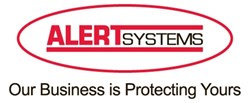 For stores selling products of high value, installing CCTV as part of adequate security systems is especially important
(PRWEB UK) 1 September 2013
According to the Harborough Mail in the article 'Second CCTV Image Released Following Shop Raid' published on August 22, police have released two images in an attempt to track a masked gang who raided a shop on August 1.
The first image released by police shows the gang breaking into the shop shortly before 1am wearing black clothing and balaclavas. The next image shows the men carrying a sack containing over £10,000 worth of smart phones and tablet devices.
The gang broke the front window of the store before gaining entry to the stockroom. In an appeal for more information, police have also released information on the car used by the gang, stating that it was a "12 registration plate white Volkswagen Golf GTI" parked in Sainsbury's car park, near The Settling Rooms, from around 10pm.
Investigating Officer Detective Constable Peter Lockey told the Harborough Mail that:
"A number of enquiries are continuing into this burglary and we hope this new information will help assist in further information coming into us. We are still keen to speak to anyone who may have seen these men in this VW car in the area at this time. We also hope to hear from anyone who may know of someone who has acquired a large number of mobile phones in suspicious circumstances."
A representative for AlertSystems, who are renowned for their CCTV security systems, commented on the news:
"For stores selling products of high value, installing CCTV as part of adequate security systems is especially important. This helps ensure that, if a theft takes place, valuable information can be passed to police who can use it as part of their investigations. It can also help to identify vulnerable areas of your business which may need to see further security measures implemented."
AlertSystems manage and maintain over 5000 security installations throughout the UK and are specialists in providing business security solutions. Offering professional service and a complete range of security services such as monitored alarm systems, Automatic Number Plate Recognition and Avigilon CCTV security systems. AlertSystems offers effective and reliable solutions to security problems.