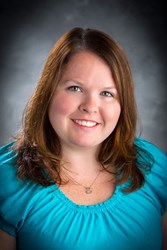 This is my hometown and a place where I can practice and still give back to the community I was raised in.
Tappahannock, VA (PRWEB) September 01, 2013
It didn't seem unusual to Lisa Dodd recently when she was called out to respond to an emergency with the Oak Grove Fire Department this month. She's a volunteer there, and has been since starting out as with the Colonial Beach Junior Volunteer Rescue Squad as a teenager.
Nor did she think twice about, after arriving at the Riverside Tappahannock Hospital with the patient on the ambulance, staying for the night.
Dodd is the Riverside Tapphannock Hospital's newest physician addition to the emergency department. She joined the team earlier this month and still actively volunteers for the rescue squad. It gives her, Dodd said, a better understanding of what first responders deal with in the field, before they arrive in her emergency room.
"It doesn't always happen like that, where I roll from a call right into a shift," said Dodd, who earned her First Responder, EMT and Cardiac Tech certifications as a teenager. "But I did have to call my mom to bring me my truck."
Dodd grew up in Oak Grove, just outside of Colonial Beach. She attended Westmoreland County schools as a young child and Colonial Beach for middle and high school.
"I had always said I wanted to be a baby doctor," Dodd said. "Then I realized as I got older that working as a pediatrician probably wasn't enough action for me, I like the challenges of working with the acutely sick and seeing the decisions you make for them make instant change in their status."
Plus, in an emergency room, Dodd said, she still gets to treat children.
While her specialty goals may have changed, Dodd said she always knew she would come back to the Tapphannock region after completing her education.
Dodd earned her undergraduate degree from the University of Virginia and her Doctor of Osteopathy from the Edward Via Virginia College of Osteopathic Medicine in Blacksburg, Va.
"Osteopathy is the treatment of the whole body, the whole picture, the whole person," Dodd said, adding that the treatment philosophy is true even in an emergency room environment.
"It's not just saying here's your problem, here's your medicine, now out the door. It's an ability to assess the whole person. Can they take the medication you prescribe? Can they afford it when they get home? Osteopathic training taught me to think about all of those things."
Dodd said the decision to join the Riverside medical team was easy.
"This is my hometown and a place where I can practice and still give back to the community I was raised in."
And it doesn't hurt that family is right around the corner, especially if she ends up riding with a patient into the emergency room on an ambulance and staying to see patients.
About Riverside Tappahannock Hospital
An affiliate of the non-profit Riverside Health System, Riverside Tappahannock Hospital (RTH) operates a 67-bed hospital in Tappahannock, VA, that primarily serves the residents of the Tappahannock area, including Essex, King and Queen, and King William counties and the Northern Neck counties of Richmond, Westmoreland, Northumberland and Lancaster.
The range of services offered at RTH is comparable to many of the larger hospitals, from diagnostic cardiology, surgical care, physical therapy, bone density screening, pain management, and home health and hospice care. The hospital is located at 618 Hospital Road. Learn more at riversideonline.com/rth.