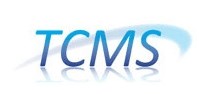 TCMS has a strong track record of stepping in and ensuring that working environments are kept hygienic, which in turn protects people and profits.
(PRWEB UK) 11 September 2013
Commercial cleaners TCMS has provided professional cleaning services for over 30 years. Here the company shares tips on preventing employee sickness by disinfecting the office areas where germs are most likely to spread.
Following a recent report by PWC on the cost of sick leave for UK employers, TCMS the Birmingham-based commercial cleaners, has compiled a list of office danger zones where germs may lurk and provides advice on tackling the spread of infections among the workforce.
"It's been widely reported recently that just one sick employee can spread infection around the office to colleagues at an alarming rate," said Mick Dainty, Managing Director at TCMS.
"While a deep office clean is always advisable, employees can make a big difference by regularly taking small steps to reduce to spread of bacteria," continued Dainty.
1. Phones
The telephone is the dirtiest part of the office, with over 25,000 germs per square inch on the average office phone. TCMS advises clients to wipe down receivers and keypads regularly with bactericidal wipes and avoid sharing phones to prevent the spread of germs.
2. Desks
Researchers at the University of Arizona found 400 times more bacteria on a desktop than a toilet seat.
"Use disinfectants, paper towels and disposable wipes to clean desktops, particularly if food is eaten at the desk," advises Dainty.
3. Mouse and keyboard
Even the cleanest of offices is likely to overlook the office workers' most commonly touched equipment: the keyboard and mouse. TCMS recommends workers disinfect these surfaces weekly to kill the 500 species of bacteria that can incubate in the average keyboard.
"On average an office desk has around 10 million germ microbes, lurking on the standard keyboard, phone and mouse. By cleaning your work space with specialist anti-bacterial wipes you can actually reduce bacterial levels by 99%," said Dainty.
4. Fridges
Food tends to linger in office fridges for longer than it would at home and can host a variety of bacteria, including staphylococcus and streptococcus which can cause food poisoning and throat infections.
"Keeping a communal fridge organised is key. Carry out regular 'fridge audits' by throwing away food that has passed its sell-by date," advises Dainty.
Office workers should label their food and make sure use-by dates are visible. Covering shelves with plastic sheets makes them easier to disinfect.
"We understand that people do not want to go to work to clean, nor do they have time. TCMS has a strong track record of stepping in and ensuring that working environments are kept hygienic, which in turn protects people and profits," continued Dainty.
In a report by the University of Arizona, scientists discovered one employee coming to work sick, will infect more than half of commonly touched office surfaces by lunchtime.
About TCMS
TCMS (Midlands) Ltd is an ISO certified commercial cleaners, providing professional services to all industries, from office to deep kitchen cleaning, for over 30 years. The Birmingham-based company is CHAS (Contractors Health and Safety) certified and has expanded to provide a range of specialist cleaning services.
To find out more visit http://www.tcmscleaning.com or call +44 (0) 121 333 5824.