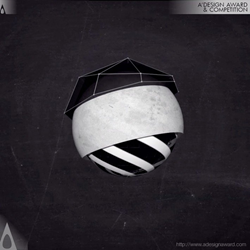 taly (PRWEB) September 03, 2013
Como, İ A' Design Award and Competitions are proud to see that the work Chasing Space by Francesco Sarcone has been announced as a winner of the notable Golden A' Design Award in Music, Audio and Sound Design Category chosen as a winner by the international jurors of the A' Design Award & Competition within numerous nominations.
Insights on Chasing Space
The main theme is composed exclusively for this motion and it's perfectly synchronized with what happens in the screen, music and sound effects are blended together to create a unique soundscape. Every sound in the background is recorded on field, to get the overall feeling more realistic and personal. The sound wants to describe the emptiness of the space and at the same time the full life activity in the tiny worlds that everyone of us can discover if we take the time to go deeper in things; sometime we miss beautiful things.
To learn more and download high-resolution photos, please visit: http://www.adesignaward.com/design.php?ID=28085
The Golden A' Design Award
The Golden A' Design Award is a prestigious award given to top 3% percentile designs that has exhibited an exemplary level of quality in design. The designs are judged by a panel of three different jury which is composed of Academic, Professional and Focus Group Members. The designs are evaluated with score normalization to remove any biases and are voted on aspects such as functionality, ergonomics, engineering, presentation, innovation, usability, fun details, technology, and any other specific points that could be considered, each of these points are further weighted for different jury groups.
About A' Design Award and Competitions
A' Design Award and Competitions, aims to highlight the excellent qualifications of best designs, design concepts and design oriented products. A' Design Award and Competitions are organized and awarded annually and internationally in multiple categories to reach a wide, design-oriented audience. Learn more at: http://www.whatisadesignaward.com