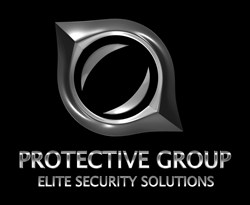 Bohemia, NY (PRWEB) September 02, 2013
John Monderine, CEO of Long Island corporate security provider, The Protective Group, comments on an August 28th article published by The Wall Street Journal titled "FST21 Raises $5M for Biometric Security to Make Card Keys Obsolete" which discusses how venture capitalists are raising millions of dollars to further develop biometric security.
In the 1990's a movie was released starring Arnold Schwarzenegger called Total Recall. In this movie, characters gain access through secured doors through retinal scans, voice recognition and finger print scanning. Now these forms of security are of top interest to venture capitalists.
In efforts to make key cards and office signs a thing of the past, FST21 America LLC, a biometric security start up raised $5 million to advance their efforts. FST21 America LLC uses technology that can recognize voice, facial, and behavioral keys to make sign-ins possible.
These patented technologies will be able to enhance corporate security by recognizing a person as they approach a secured area, legitimize their clearance, and allow access through locked doorways without a security guard being present.
EyeVerify is another security startup that within the last few months has been able to raise $2.3 million. EyeVarify produces "eyeprint" scanner technology. This technology can allow for a simple, and secure eye scan to access one's mobile phone, or laptop.
"It just goes to show how far technology is catching up with fantasy and how those technologies are being utilized for safety and security," says John Monderine, CEO of corporate security provider, The Protective Group.
The Protective Group is an elite full service private security firm with specializations in special event security, corporate security, private investigators, insurance investigators and surveillance. Its top-notch professional security guards have over 150 years of combined law enforcement service and its security personnel are physically fit, professional, athletic and completely dedicated to ensuring events proceed without a hitch. From charity runs and fashion shows to fundraisers and art shows, The Protective Group instills confidence and assures safety at an exclusive event or place of business.