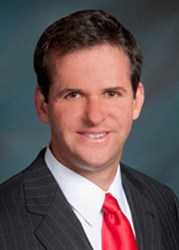 This case sets the precedent for thousands of attorneys.
Atlanta, GA (PRWEB) September 04, 2013
A recent case in the Chattahoochee Judicial Circuit, The Medical Center v. Geico v. Dunlap, Kasatkin and Monge, shows that hospitals must pay close attention when filing liens against former patients. As per the judicial court's ruling, The Medical Center of Columbus will have to hash out $4,192 in attorney fees to Nick Kasatkin and Monge & Associates. Despite the desirable upshot for Kasatkin and Monge, this summary judgment is extraordinary in such cases. Hospitals actively pursue liens when appropriate, and tend to have consistent success in doing so. But Monge's firm might stop other hospitals in their tracks.
"This case sets the precedent for thousands of attorneys," says Scott Monge. "It also calls on hospitals to carefully follow the law and not file frivolous lawsuits."
According to court documents, Monge's firm assisted plaintiff, Danisha Dunlap, in obtaining justice from a horrific crash in October 2011. Through their scrupulous efforts, Dunlap was able to obtain a $100,000 policy limit settlement with the driver's insurer, Geico General Insurance Co. Dunlap sustained severe injuries to her foot, which required three surgeries and nine days of hospitalization. Being that Dunlap had no health insurance at the time of the accident, Geico received a lien from the hospital a day after the settlement agreement had been executed.
As court documents state, the hospital violated the law by filing the lien too late, as well as failing to file it in the county of Dunlap's residence. After suing Geico to impose the lien, Geico responded by involving Dunlap and Monge's firm in the lawsuit as third-party defendants.
It was clear to the judge that the hospital engaged in useless litigation. As a result, Kasatkin and Monge were granted "reasonable and necessary attorneys' fees."
In essence, this case serves as a valuable lesson for hospitals across the state. "Public hospitals have a duty to provide free care for patients who are uninsured and can't pay," says Monge. "Aside from practicing due diligence, avoiding liens against cases like Dunlap's is in a hospital's best interest for sustaining quality care."
The Accident and Disability Attorneys of Monge & Associates is a law firm in Atlanta, Georgia that assists victims of motor vehicle accidents, slip & fall accidents, workers' compensation claims, and more.
Civil Action No. SU12CV291-06
Superior Court of Muscogee County, Georgia.
###
For more information about this topic, or to schedule an interview with Scott Monge, email smonge(at)mongeassociates(dot)com.