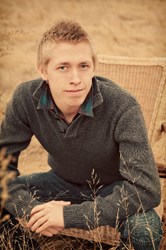 San Diego, CA (PRWEB) September 01, 2013
NewSchool of Architecture and Design (NSAD) architecture student Noah Kelly was named a finalist in the prestigious "Smart Harbor" Young Architects Competition, which challenged participants to design urban transformation options for European shipyards. The annual international contest encourages architects and students of architecture who are 35 years of age and younger to design architectural solutions to current urban challenges, typically with a focus on Europe.
Kelly developed his design as part of NSAD adjunct instructor Leigh Pfieffer's studio group during a combined graduate and undergraduate architecture studio piloted by full-time faculty member Luisa Schultz. Schultz incorporated the competition topic into the Bachelor of Architecture studio lesson plan since it aligns with the school's emphasis on reinforcing sustainability practices and global design experiences. In addition, waterfront development topics are relevant to studio projects at NSAD due to the campus location in San Diego, which also has a harbor and shipyard infrastructure.
Kelly's proposal, titled "Natures Edge," explored the possibility of a symbiotic relationship with the natural and built environment in the harbor of Pesaro, Italy. He proposed creating a variable tide landscape that would re-introduce the natural circulation back into the harbor, and a building that would collect and harvest the excess nutrients present in the Foglia River. According to his submission, which is featured in the Young Architects Competition website: "This, in combination with a cultural theater and a hotel to support an increase in tourism will provide a place for the citizens and tourist to experience the culture of Pesaro as well as provide cleaner water and a healthier marine life."
About NewSchool of Architecture and Design
NewSchool of Architecture and Design (NSAD), founded in 1980, is located in San Diego, California. For the past two years, DesignIntelligence has ranked NSAD among the top 10 undergraduate architecture schools in the western United States in its publication "America's Best Architecture & Design Schools." NSAD is accredited by the Accrediting Council for Independent Colleges and Schools (ACICS), a national accrediting agency recognized by the U.S. Department of Education and the Council for Higher Education Accreditation. NSAD's Bachelor of Architecture, Master of Architecture and Executive Master of Architecture programs are accredited by the National Architectural Accrediting Board (NAAB). NSAD also offers a pre-professional Bachelor of Arts in Architecture, along with a Bachelor of Science in Digital Media Arts, a Bachelor of Science in Construction Management, a Master of Construction Management and a Master of Science in Architecture. The school's expanding global design education offerings include a new Bachelor of Interior Design program available in 2013–2014. For more information, visit http://www.NewSchoolArch.edu.