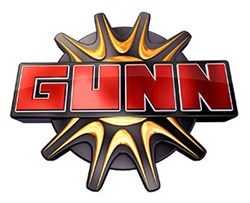 One Simple Price
San Antonio, Texas (PRWEB) September 02, 2013
In the continuing struggle for towing capability superiority, as of August 22, 2013, a new leader has emerged. In a feat that has caused palpable buzz in the automotive community, the Nissan Patrol sports utility vehicle performed a tow of the heaviest plane ever attempted by a production automobile. While the world waits for Guinness to confirm the new record, Gunn Automotive group is applauding this unmatched accomplishment.
Nissan initially released a teaser of their Patrol SUV pulling up to a 170-ton cargo plane on the runway of the Sharjah International Airport in Sharjah, United Arab Emirates. Interest was sufficiently piqued, as that weight would represent a shattering of the previous weight record by around 15 tons. The next day, an official video announcing its success spread like wildfire across the web.
The Nissan Patrol was able to tow the plane an astonishing 30 meters, which decidedly hands the truck the top spot in the record books. The Patrol moves now from the pinnacle of Nissan's tough and dependable line of trucks, but indeed to the pinnacle of the entire sport utility vehicle market.
At Gunn Nissan in San Antonio, they know the importance of performance and dependability in today's vehicles. Customers in Texas demand more of their trucks than merely getting from one point to another. They need to have confidence that it can handle anything they throw at it. According to the news from Nissan, they are up the task. Gunn Nissan now is looking forward to what breathtaking feat Nissan accomplishes next.