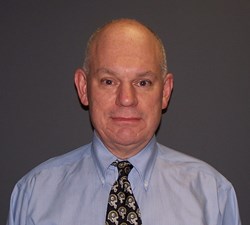 Pittsburgh, PA (PRWEB) September 01, 2013
Dr. Michael Stypula offers a less invasive type of gum surgery, the Laser Assisted New Attachment Procedure (LANAP), which can benefit pregnant women with gum disease. Studies have linked periodontal disease to an increased risk of having a low birth weight baby, so women who are expecting and have periodontal disease, or symptoms like bleeding gums and inflammation, should seek treatment promptly.
Instead of conventional surgery, Dr. Stypula offers laser gum surgery to treat periodontal disease. Teeth and gum tissue do not absorb the wavelength of the laser, so Dr. Stypula can remove all of the bacteria and disease without doing any harm to healthy tissue in the mouth. LANAP does not involve any cutting or suturing of gum tissue. Patients who fear the inconvenience and potential complications of conventional periodontal surgery will not find such deterrents with LANAP. In fact, the laser gum surgery reduces the likelihood of infection and future health issues by stimulating a blood clot to form, sealing off the site while it heals.
Research has indicated a connection between periodontal disease and an enhanced risk of low birth weight. Low birth weight can be a serious issue, with roughly one in ten babies born in the United States suffering from this condition. Low birth weight babies may have respiratory, intestinal, and heart problems, as well as an increased mortality risk. Even later in life, low birth weight babies may be more prone to conditions like stroke and diabetes.
Women with bleeding gums or gum inflammation may have periodontal disease. Seeking timely treatment for gum disease is important not just for the personal health of pregnant women, but also for the health of their babies. More information about LANAP and the health problems that periodontal disease can cause is available at Dr. Stypula's website. Patients can also call Dr. Stypula's office to set up an appointment.
About the Doctor
Dr. Michael Stypula is a periodontist offering patients personalized dental care in Pittsburgh, Pennsylvania. Dr. Michael Stypula graduated from St. Bonaventure University and received a BS in Biology. He then attended Temple University School of Dentistry, where he was awarded his Doctor of Dental Science (D.D.S.) degree. At the University of Pittsburgh, School of Dental Medicine Dr. Stypula received his training in periodontics and implants and earned his degree of M.D.S. Dr. Stypula is part of one percent of dental professionals providing the most recent FDA cleared laser procedure for gum disease treatment. His practice is dedicated to oral health. To learn more about their dental services, please visit http://www.pittsburgh-periodontist.com and call (412) 348-8833.