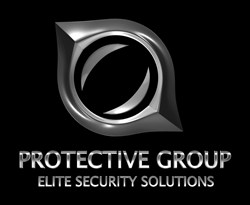 Bohemia, NY (PRWEB) September 03, 2013
John Monderine, CEO of Long Island security guard provider, The Protective Group, comments on an August 30th article published by Cleveland.com titled "Baby food heist foiled by quick-thinking security guard: North Royalton Police Blotter" which discusses how a security guard caught a thief.
On August 24 Giant Eagle security guards were able to apprehend a person that was arrested earlier for shoplifting at an Avon Lake Store. When the police arrived they found the thief in custody of the Giant Eagle security guard. They also found the thief's attempted heist. The loot included grocery items and 61 cans of baby formula. It seems the suspect and his brother was previously arrested in Avon Lake. The brother was seen at Giant Eagle, but the security guard didn't pursue the sibling as he already had one of the two in custody.
The Police were able to run the suspects info, and found that he had numerous warrants for larceny, petty theft, shoplifting, failure to appear, and trespassing.
Because the items stolen added up to over $1,000, and his record in consideration Cuyahoga County Common Pleas court determined his fate.
"Security guards, event security staff, and all other types of patrol help local police in many different cases. People sometimes don't take security guard seriously, but when it comes down to it they contribute greatly to upholding peace," says John Monderine, CEO of security guard provider, The Protective Group.
The Protective Group is an elite full service private security firm with specializations in special event security, corporate security, private investigators, insurance investigators and surveillance. Its top-notch professional security guards have over 150 years of combined law enforcement service and its security personnel are physically fit, professional, athletic, and completely dedicated to ensuring events proceed without a hitch. From charity runs and fashion shows, to fundraisers and art shows, The Protective Group instills confidence and assures safety at an exclusive event or place of business.
#####