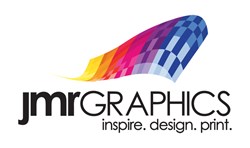 Central Islip, NY (PRWEB) September 02, 2013
Nationwide bus wraps manufacturer, JMR Graphics, discusses the possibility of Honolulu utilizing bus wraps as moving billboards in order to generate funding.
According to an August 27, 2013 article published by KHON.com, titled, "City considers using buses as moving billboards," the city of Honolulu, Hawaii has been one of the only major U.S. cities that doesn't allow advertising on the exterior of buses. It is now reconsidering this idea to help generate needed funding for the city.
This reconsideration has come with mixed reactions from city residents. However, Limtiaco CEO Ruth Limtiaco believes bus advertising could be what the Hawaiian city needs. "I found that recently when I was in New York, I spent a lot of time looking at the outsides of those buses and reading the advertisements," she says in the article. "Yes, I think that it's certainly something we would look at in spectrum of all media available to clients."
TJ Pannell, a representative from JMR Graphics, a nationwide bus wraps manufacturer, agrees, saying it could be a smart move that could help the city thrive. "Bus advertising is extremely effective for two major reasons. The large sizes of buses make advertisements hard to miss. Bus advertisements are also able to generate thousands of daily impressions if driven through highly-populated areas. If Honolulu is looking for an avenue to generate funding, bus advertising could be an extremely profitable move."
JMR Graphics is an award winning Nationwide 3M Certified Manufacturer of Graphics for over a quarter of a century. We specialize in branding companies through Fleet Graphics, Vehicle Wraps, Architectural Wall Graphics, Promotional Window Clings, Floor Graphics, Event Signage and much more. We offer a variety of 3M Graphics Films, which are specially designed for most surfaces that require a changeable, short and long-term application. Our exceptional "Turn Key Service" is backed with a 3M MCS Warranty to give you peace of mind when you need optimum performance for the intended life of your graphics. With our state-of-the-art, cutting-edge facility we inspire our clients by providing creative design, custom-printed graphics and handle a network of nationwide installers. JMR Graphics provides expert capabilities and capacities needed to meet any graphic challenge.