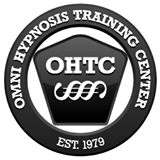 The best Gift my husband ever gave me was the day he chose to become my hypnotist

Sondra Lambert
Crofton MD (PRWEB) September 04, 2013
Larry Lambert is the Director of, and Designated Certification Instructor for, the Omni Hypnosis Training Center® of Washington, DC. Omni Hypnosis is a global leader in hypnotism training with training centers in over six countries The Omni Hypnosis Training Centers® are an ideal place to see, learn, and practice hypnotherapy. They set the highest standards of Professional Hypnosis Training and are a fully accredited Hypnotist certification course.
The Omni Hypnosis Training Center of Washington, DC instruction will cover the following class topics
Basic Through Advanced Hypnosis Training will be held at Galaxy Hypnosis
Basic and Intermediate Level
History and Nature of Hypnosis
Suggestibility Testing
Hypnotic Rules of the Mind
Pre-Induction Interview
Establishing Clients Goals
Classic Induction Techniques
Instant, Rapid, Confusion Inductions
Disguised Induction Methods
Trance Deepening
Responsiveness & Trance Indications
Overcoming Resistance
Conditioned Response Training
Semantics of Hypnotism
Developing Rapport
Methods for Deep Trance
Self-Hypnosis
Advanced Rapid & Instant Inductions
Ethics & Legalities
Advanced Level
Gerald Kein's Universal Method
Regression Methods
Transformational Techniques
Abreaction Hypnosis
Phobia Removal
Parts Therapy
Pain Control Techniques
Chair Therapy
Death Bed Therapy
Transformational Therapies
Overview of Painless Childbirth
Trance Management
Emergency Hypnosis
Uncovering Techniques
Pre-Talk Analysis
Hypnoanalysis
Structuring Positive Suggestions
Waking & Disguised Hypnosis
Hypnotizing Children
Teaching Self Hypnosis
Omni Hypnosis Training Center of Washington, DC was founded in 2012. Omni strives to achieve excellence in education through a clear concise teaching style that encourages both open discussion and hands on practice.
Classes will be held at
Galaxy Hypnosis Facility
1667 Crofton Center suite 4 Crofton MD 20715
For more information call 301 -202-3605