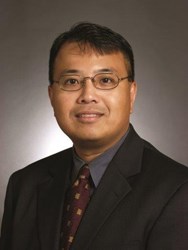 Boston, MA (PRWEB) September 02, 2013
Chinh H. Pham, a shareholder, registered patent attorney, and co-chair of Greenberg Traurig's Intellectual Property Department in the firm's Boston office, will speak at the National Asian Pacific American Bar Association (NAPABA) Northeast Regional Conference in New York City.
On Saturday, September 21, 2013 from 9:30 -10:45am, Pham will serve as a panelist for "The Nexus of IP and Everything Else in the Universe." This panel will outline and discuss the intersection of IP law issues, including patents, trademarks, trade secrets and copyright, with other practice areas, such as antitrust, business, entertainment, M&A, internet and social media law.
Pham is chair of Greenberg Traurig's Nanotechnology Practice, and co-chair of the Boston office Intellectual Property Practice Group. He is a registered patent attorney with particular experience in the strategic creation, implementation, and protection of intellectual property rights for high technology clients.
Pham is actively involved with NAPABA and other affinity law groups, and he is regularly invited to speak at and participate in CLE programs and conferences. He served as an executive officer and board member of the Asian American Lawyers Association of Massachusetts from 2001 to 2005. He is also a member of the Boston Bar Association's Education Committee.
About Greenberg Traurig, LLP
Greenberg Traurig, LLP is an international, full-service law firm with approximately 1750 attorneys serving clients from 36 offices in the United States, Latin America, Europe, the Middle East and Asia. In the U.S., the firm has more offices than any other among the Top 10 on The National Law Journal's 2012 NLJ 250. For additional information, please visit http://www.gtlaw.com.