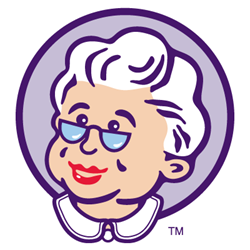 With market and political forces playing out slowly, the role of a competent imaging manager has never been more vital.
San Francisco, CA (PRWEB) September 03, 2013
New third-quarter numbers have been released for the Medical Imaging Confidence Index (MICI), offering insight into the market sentiments of radiology administrators across the U.S. The Q3 2013 data are the subject of a new Google+ Hangout featuring MICI partners AHRA, The MarkeTech Group (TMTG), and AuntMinnie.com.
The MICI survey is performed quarterly by TMTG using a dedicated longitudinal cohort of imagePRO™ members who answer the same 12 questions quarter after quarter. The questions are forward looking and focus on members' confidence in key elements of their imaging service business line, ranging from reimbursement for medical imaging procedures to access to capital. MICI is a composite score of the 12 elements and can range from 50 (extremely low confidence) to 150 (extremely high confidence). MICI was designed to reliably represent the U.S. hospital medical imaging market at large. AuntMinnie.com publishes quarterly articles on MICI survey results.
Data from the Q3 2013 MICI survey indicate that radiology administrators continue to express skepticism that they will receive adequate reimbursement from Medicare for diagnostic and interventional procedures (score of 63). Also rating low is confidence that imaging sites will have access to capital for imaging equipment and IT needs (score of 87).
On the other hand, MICI participants are highly confident that their internal operating and staff costs will remain constant (score of 126), reflecting past surveys. In addition, survey respondents are highly confident that their operation will maintain and/or grow as a profit center within their healthcare facility (score of 117).
The Q3 numbers are the subject of a Google+ Hangout now available on AuntMinnie.com at http://mici.auntminnie.com. On the Hangout, the new findings are discussed by Ed Cronin, CEO of AHRA; Dr. Christian Renaudin, CEO and founder of The MarkeTech Group; and Brian Casey, editor in chief of AuntMinnie.com.
"Since we created the Medical Imaging Confidence Index in Q3 2011, we have seen very consistent confidence levels between Medicare reimbursement and access to capital on the low end of the index (60-90) versus hospitals' ability to maintain profitability and control costs on the high end of the index (125)," said Renaudin. "This speaks for imaging directors' sense of economic reality with healthcare reform and the current capital market, and yet they seem very confident that they can navigate successfully the unclear waters of imaging services and fulfill their care mission by controlling cost and improving productivity."
"In times of change uncertainty is a major factor. Healthcare delivery and perhaps especially medical imaging will be different. With market and political forces playing out slowly, the role of a competent imaging manager has never been more vital," said Cronin. "We created the MICI because these managers have a unique frontline perspective that is important to share with all the stakeholders involved."
"We're pleased to partner with TMTG and AHRA on the MICI index," said Casey. "Making this information available to our member base of radiology professionals will help them understand and plan for the changes taking place in medical imaging."
About AuntMinnie.com
AuntMinnie.com is the premier online information, transaction, and education site for all individuals affiliated with the medical imaging market. Rich in timely, original content and customer-centered products and services, AuntMinnie.com is designed to enhance the professional lives of its members through interaction, participation, exchange, and commerce. AuntMinnie.com is owned by IMV, Ltd. Additional information on AuntMinnie.com is available at http://www.auntminnie.com.