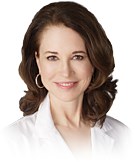 If even the idea of something in a product makes you uncomfortable, why not just stop it for nine months? The peace of mind is worth it.
Seattle, WA (PRWEB) September 01, 2013
Every week, Brandith Irwin, MD, answers questions from readers of her blog, SkinTour.com. A recent blog provides information about which skin care products you should use while you are pregnant.
"In general, the FDA does not require studies of over the counter, non prescription products in pregnancy, because any systemic absorption from the skin is minimal to zero depending on the product. However, if even the idea of something in a product makes you uncomfortable, why not just stop it for nine months? The peace of mind is worth it." said Dr. Irwin.
Most skin care ingredients in drugstore and dermatology non-prescription products are safe in pregnancy, whereas some prescription medications, both oral and topical, are not. It is recommended that you talk to your doctor before using any prescription skin care products during pregnancy. For acne, which is one of the most common problems in pregnancy, the only true safe products are the glycolic acid or other AHA (alpha hydroxy acid) products and peels. This is because they are derived from sugar cane.
"I often recommend that my pregnant patients use organic product lines, like Eminence. Using these organic products will limit your exposure to the chemicals in many skin care products," explained Dr. Irwin.
To learn more about which skincare products and dermatology treatments are safe during pregnancy, and which are not, please read SkinTour.com's entire article on Skin Care During Pregnancy.
Unlike most prominent dermatologists, Dr. Irwin has no financial ties to any skin care manufacturer or laser company. She does not sit on any boards, act as a spokesperson, accept any fees, or endorse any line of cosmetics. She is a board-certified dermatologist who practices in Seattle, WA, at the practice she founded, Madison Skin & Laser Center. Additionally, she has published multiple anti-aging books, the most recent titled, "The Surgery-Free Makeover: All You Need To Know For Great Skin And A Younger Face."
Skintour.com has quickly become a highly sought out source for cosmetic dermatology and skincare product information for women on the Internet. Serving as an unbiased skincare and beauty resource, dermatologist Dr. Brandith Irwin not only provides women with expert articles on cosmetic treatments and skincare product information, she also answers questions from users to help them get the most out of their skincare treatments. For more information from Dr. Irwin, visit http://www.SkinTour.com.