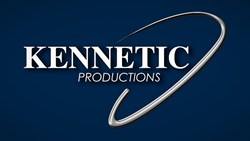 We saw One Spark's story as humanity coming together in one giant communal event ... To execute our vision, we just had to maintain that storyline and keep the heart. Everything flows from the heart.
Jacksonville, Florida (PRWEB) September 04, 2013
Kennetic Productions, Northeast Florida's premier production company, has announced completion of "One Spark-The World's Crowdfunding Festival." Live music will kick off an advanced screening for the documentary on Wednesday, Sept. 4 as part of Downtown Jacksonville's Art Walk in Hemming Plaza at 7 p.m.
The documentary focuses on the One Spark festival, which provided innovators from around the world with a multi-venue gallery spread all over Downtown Jacksonville to present projects and compete for funding. Over 900 artists, entrepreneurs, innovators, musicians and scientists displayed their work in 59 venues and competed for a $250,000 crowdfund and over $1 million in capital and individual investments. Attendee votes determined the distribution of the $250,000 crowdfund, which allowed attendees to support the projects and ideas they found most inspiring and helped connect them with the resources to make it happen.
"It was a dream," said Kennetic Productions VP of Media, Chris Kennelly when asked about working with One Spark. "I just knew I wanted Kennetic Productions to be connected to One Spark. One Spark is a movement. Not just a Jacksonville movement, but a global movement. Now, we are mentioned in the same breath as some of the most innovative and creative people in the world. And that is exactly where Kennetic belongs."
Capturing the sheer scope of a festival that shutdown the urban core of downtown Jacksonville for five days was a colossal undertaking. Helping Kennetic's two primary filming crews were One Spark's "media moguls," or volunteers, who captured extra festival footage with either personal or Kennetic cameras. Festival footage was supplemented with key interviews before, during and after the festival.
To stay focused, Kennetic Productions identified the heart of the project, the essence of the story they were trying to tell through the documentary. It became Kennetic's guiding principle as the team worked their way through the festival.
"We saw One Spark's story as humanity coming together in one giant communal event where the staff, creators, and crowd were all connecting and feeding off one another's energy," said Antonio Sarte, Kennetic Productions creative director and the director of the piece. "To execute our vision, we just had to maintain that storyline and keep the heart. Everything flows from the heart."
While filming the documentary, the Kennetic crew inevitably found themselves inspired by the all of the creativity and innovation captivating Jacksonville. Director of Photography, Paul King, created a special camera rig to capture dynamic shots of skaters preforming at One Spark. Elier Ramos, Kennetic Productions producer, was so affected by the mood of One Spark that he ended one grueling 12 hour workday by jumping into the middle of a breakdancing circle and "busting some moves."
Kennelly recalled watching One Spark creators paint an enormous mural on the side of a building and being awed by the immediate, lasting impact One Spark would have on the city, and said, "After witnessing the success of One Spark, I'm certain Jacksonville is never going to be the same."
To watch a trailer for the One Spark documentary, visit vimeo.com/kennetic/onespark.
About Kennetic Productions
Kennetic Productions is Northeast Florida's premier digital media video production company. In an increasingly digital world, Kennetic Productions is helping companies and clients to reconnect, reengage and bring the communication back to a personal level. Since its 2003 inception, Kennetic Productions has realized huge success including being named one of 2012's PRism Award winners. Kennetic Productions has worked with Fortune 500 companies as well as smaller firms in many markets throughout the United States and understands how to successfully create the ideal atmosphere and find the exact essence needed for any organization's video requirements. Kennetic delivers captivating videos that allow these companies to deliver a clear, concise message to their target audiences. Through this commitment to excellence, Kennetic Productions has expanded into a video production company that services clients on a nationwide level. Kennetic Productions is an FFG company.