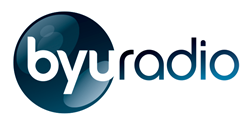 Provo, UT (PRWEB) September 02, 2013
BYURadio, the High Definition satellite, internet and broadcast talk radio station owned by Brigham Young University, today announced the launch of BYU Sports Nation, a groundbreaking live daily sports talk show offering in-depth news, information, analysis and opinion about BYU athletics, as well as the issues impacting college sports, opponents and affiliated conferences. The first daily university-based program of its kind in the U.S., BYU Sports Nation will be co-hosted by industry personalities Spencer Linton and Jarom Jordan and will include interviews with players, coaches, high-profile guests, and other sports opinion leaders. Serving a national and international fan base as well as college sports enthusiasts, BYU Sports Nation will break down regular season and post-season games and relevant issues for football, men's and women's basketball, volleyball and soccer, men's baseball, and women's softball. The program premiers on September 2, 2013.
"BYU Sports Nation offers Cougar fans a daily, in-depth dose of the action-packed world of college sports, broadcast from our campus and from key competition venues around the country," said Mikel Minor, Senior Coordinating Producer, BYUtv Sports who was a veteran coordinating producer at ESPN and plays a key role in the current long-term broadcast partnership between ESPN and BYU/BYUtv. "College sports fans and the BYU fan base are hungry for a daily, live source they can turn to, whether via satellite and the Internet nationally or via the airwaves in our local community. BYU Sports Nation represents our ongoing investment in live sports commentary and coverage, which delivers on our long-standing commitment to broadcasting more live radio coverage of NCAA sports than any other source."
BYU Sports Nation builds upon the decades-long broadcasting heritage of BYURadio's parent station, KBYU-FM, a non-profit, listener-supported station that initiated broadcasting in 1948. BYURadio started as a web stream in 2002, and introduced sports programming in High Definition in 2006. In July of 2011, the station began broadcasting on channel 143 of SiriusXM satellite radio, as well as locally in Provo, Utah, on 89.1 Mhz HD-2. Since then, the station has been steadily building a roster of original content, including True Blue – a weekly magazine show featuring BYU fan-favorite athletes and coaches – as well as live coverage of football, basketball, and a range of other NCAA competitions. Last season, the station aired more than 160 live play-by-play events. BYURadio streams online at http://www.byuradio.org/.
In addition to building upon BYURadio's existing live sports programming, BYU Sports Nation complements the university's High Definition television counterpart,BYUtv. Available to 53 million households, the High Definition network continues to build steady momentum, drawing new viewers to its shows from every state of the country via cable, satellite and multiple digital media platforms including byutv.org, iOS apps for iPhone and iPad, Roku and new this year, apps for Android and Xbox.
"BYU Sports Nation fills a void in the college sports broadcasting world, providing daily NCAA, and specifically, BYU athletics commentary and analysis on both a game-specific and a national level," said Don Shelline, BYURadio's Station Manager. "Following the model we've already developed with BYUtv and innovative online site byutvsports.com, BYU Sports Nation will continue to drive college sports broadcasting forward by keeping its finger directly on the pulse of the athletics programs both here and throughout the NCAA and sharing up-to-the-minute news, insights and analysis with the nation."
In 2010, BYUtv set a new standard for college football through a groundbreaking contract with ESPN to host televised pre-game shows, hand off game coverage to ESPN, and then re-broadcast the ESPN games on BYUtv's GameDay Replay the same day. Any game not broadcast by ESPN can be aired on BYUtv live, unless already being aired on another network via opposing team conference agreements. ESPN and BYU have enjoyed the longest running collaboration between a college football program and the sports cable company, which began in 1984 when the brand-new sports network aired its first regular season NCAA football game at Brigham Young University. Plans for a BYUtv simulcast of BYU Sports Nation are in process.
The show's cohosts bring experienced and insightful sports commentary to BYURadio. As former Weekday Sports Anchor at KESQ (ABC) in Los Angeles, Spencer Linton's on-air agility and upbeat personality complements Jarom Jordan, who has a high profile presence within the BYU sports community. Jordan is the supervising producer for BYUtv's True Blue, Countdown to Kickoff, Cougar Postgame Show as well as other sports specials. He is also the play-by-play voice for BYUtv's award-winning men's volleyball broadcasts. Mikel Minor and BYURadio's Station Manager, Don Shelline, will lead the production team.
BYU Sports Nation will launch on September 2, and air Monday through Friday, Noon – 1:00 PM Eastern Time, and 10:00 a.m. – 11:00 a.m. MST on Channel 143 SiriusXM and locally in Provo, Utah on HD2 89.1 FM. Streaming is available online at http://www.byuradio.org.
About BYURadio
Owned by Brigham Young University and based in Provo, Utah, BYURadio is a talk radio station providing positive, values-based programming. Shows on BYURadio cover everything from travel to health and wellness; art and culture; the latest social issues; and exciting action-packed college sports. BYURadio's thought-provoking mission to "Talk about Good" helps listeners find the good in the world around them. Construction has recently been completed on a multi-million dollar state-of-the-art broadcast and production facility at BYU, which now lends itself to producing an array of new, family-oriented, original programming. Through their broadcasts on SiriusXM satellite radio at channel 143, BYURadio reaches over 22 million subscribers nationwide; BYURadio also streams live 24 hours a day at byuradio.org and on Dish Network's higher programming tier, 'Top 120' on Channel 980. In the Salt Lake/Provo area, BYURadio is available on the High Definition FM band at 89.1 MHz HD-2.