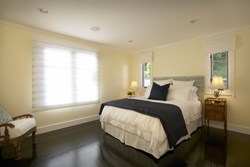 Most important, therapists will quickly and easily be able to build rapport with clients
Malibu, CA (PRWEB) September 03, 2013
Cliffside Malibu is an elite luxury addiction treatment facility located in Malibu, California. The facility is currently seeking a cadre of skilled therapists to take clients who have left treatment and require a skilled, personal therapist to oversee aftercare support. Currently the needs are greatest in the following areas: Connecticut; Manhattan; Westchester County, NY; Chicago; Washington DC and the surrounding areas; Austin, TX.
The right individuals for these positions will have a deep knowledge of our drug treatment philosophy, especially facility with the Stages of Change transformation model and how it applies to addiction treatment and recovery. Individuals should specialize in the treatment of trauma. Referrals will be made to therapists who approach psychotherapy from a transtheoretical perspective, choosing treatment approaches that most fit the client's needs at a particular time. Therapists will approach addiction as a behavioral disorder rather than a disease and be thoroughly fluent in the neuroscience that backs up that claim. Most important, therapists will quickly and easily be able to build rapport with clients, so that they can help them continue the work begun in treatment and continue to heal the root pain/trauma that helped cause the client's addiction. Additionally, all therapists in the referral pool will need deep roots in the community in order to provide referrals to practitioners of evidence-based complementary therapies. This requires access to a broad range of resources including: acupuncturists, massage therapists, yoga instructors, nutritionists, dieticians, psychiatrists, personal trainers and others. Therapists will be the aftercare "team leader" working with the client, other practitioners, and the treatment center as necessary to ensure each client's success. Training in EMDR, CBT, DBT, and other schools of psychotherapy is helpful. Experience with co-occurring disorders, particularly anxiety, depression, PTSD, eating disorders, and other issues is required.
Minimum qualifications: Licensed or Intern registration from Board of Behavioral Sciences (vis. LSCW or IMFT) Experience working in addiction treatment or at a Malibu drug treatment center, including knowledge and experience in delivering all modalities of treatment, group and individual; experience in working with co-occurring disorders, either in private practice, hospital, or community setting. Willingness to take insurance a plus, but not required.
About Cliffside Malibu:
Cliffside Malibu offers top-notch care in a private setting. Cliffside boasts an industry-leading record of helping people overcome their addictions. For information about Cliffside Malibu's effective treatments and intervention services, please visit http://www.cliffsidemalibu.com or call 1-800-501-1988, 24 hours a day.