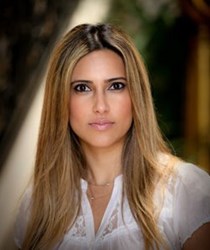 "We are pleased that this settlement was reached without putting my client through lengthy and difficult litigation. Now she can finally begin to heal and to move forward with her life as she has deserved all along."
Los Angeles, CA (PRWEB) September 05, 2013
A second victim known as Jane Doe #3 in the Moraga School District sex abuse scandal has reached a settlement with the Northern California School District. Her attorney Judith Yedidsion filed a dismissal on Friday after the district's insurance company agreed to a $1.8 million dollar settlement. (Contra Costa Superior Court, Case No. MSC13-00200)
Yedidsion filed on behalf of the former student in November, 2012 after learning that the alleged sexual abuse she had suffered in 1996 at the hands of her 8th grade science teacher possibly could have been prevented. The district was first made aware of teacher Daniel Witters' alleged predatory and abusive acts with other students at least 2 years before the plaintiff's abuse, yet had allegedly taken no action to stop him. (See Contra Costa Times report 1/31/13 http://www.contracostatimes.com/ci_22483848/moraga-new-lawsuits-expose-district-cover-up-sex)
Public documents released by the district revealed that students, teachers and parents had alerted former Principal Bill Walters and Assistant Principal Paul Simonin of alleged abuse by science teacher Witters at least two years prior to Jane Doe #3's alleged abuse. Despite signs of possible illicit behavior, Witters was allowed to continue teaching while administrators allegedly neglected to contact police or Child Protective Services as mandated by law. Following initial complaints, at least four more girls were allegedly molested by Witters, who later committed suicide before any criminal prosecution could be commenced. (See Contra Costa Times report 1/31/13 http://www.contracostatimes.com/ci_22483848/moraga-new-lawsuits-expose-district-cover-up-sex)
In her lawsuit against the district, the plaintiff alleged that for over a month, Witters spent his daily science class "grooming" her for sexual activity. He began by seating her in the back of the class, where he would allegedly rub her back during tests and murmur sexually suggestive comments in her ear without being heard by others. The plaintiff also claimed he would slip his hand beneath her blouse to unhook her bra. (Complaint, Case No. MSC13-00200)
Jane Doe #3 did not discover the previous unheeded warnings about Witters until May, 2012, after an investigative piece in the Contra Costa Times uncovered internal documents implicating the school district.
"She was absolutely shocked," Yedidsion says. "She felt betrayed by the district and faculty, who she thought were protecting her."
Attorneys for the school district argued that because the former student filed her lawsuit beyond the statute of limitations, the case should be dismissed. Yedidsion successfully countered that the statute should in fact be suspended due to the district's alleged cover-up, fraud, and concealment of earlier alleged abuse. (Contra Costa Superior Court, Case No. MSC13-00200)
"Other attorneys had told my client that her claim was too old, and that she could not expect to receive a large or significant recovery for her seemingly minor abuse," says Yedidsion.
"We are pleased that this settlement was reached without putting my client through lengthy and difficult litigation. Now she can finally begin to heal and to move forward with her life as she has deserved all along."