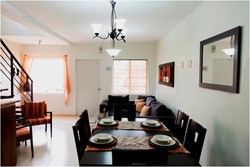 (PRWEB) September 01, 2013
These were the words spoken by Jerry Hera, head of quality control at Playa Builder (http://www.PlayaBuilder.com).
It seems odd that a company dedicated to construction in the Riviera Maya, would endorse another company's building quality. But the story goes much deeper.
Playa Builder, the premiere luxury home builder in the Riviera Maya and Cancun has taken this unusual step for the first time in its history because as Jerry said "We feel compelled to. As a company that was founded on the principal of American Quality Construction in Paradise, we have to give recognition to those that are improving not only the building quality, but the safety standards and the environmental awareness of construction in the area."
It was the little things that mattered the most.
"We are impressed on how much attention has been paid to the details here," says Jerry Hera, head of Quality Control at Playa Builder. "To be recognized as builder of the year in Mexico so many times is impressive, but what really blew us away was how far ahead of the game these guys are. Lowering carbon footprints, high speed internet pre-wired into their homes, insulating for greater efficiency, that is what really caught our eye."
The details he is speaking about are vast. A few of the highlights include:

Building materials that are 34% more efficient than comparables in the market.
Lower carbon footprints of the homes
Multiple parks and green areas
Integrated high speed internet
Gated communities
Advanced water management systems
Solar lighting
Energy monitoring systems for gas & electric
"We hope this sets a standard that other builders now aspire to, and again shows the Riviera Maya and specifically Playa del Carmen as the leaders in this sector in all of Latin America." said Mr Hera at the press event.
For more info on Playa Builder they can be contacted at http://www.Playabuilder.com.
For more info on Caribbean Living visit their site at http://www.AmericanRealtyPlayadelCarmen.com.