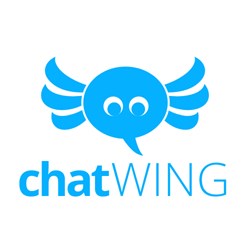 Houston, TX (PRWEB) September 06, 2013
After the initial launch of the tennis chat network, Chatwing Team is now discussing the construction of a soccer network to gather more fans and web users. The soccer chat software network is expected to launch within three months time, provided all measures and strategies are applied.
"The tennis chat network has become successful, but some of the web users demanded for a new sport niche," says Ivan Diamond, the project head for the soccer network. "In the chatroom soccer network, we are going to discuss the latest news about the sport, as well as the stories of players. Soccer apparel is also open for discussion. Bloggers who are discussing the sport can share their insights all the time."
Using the soccer chat app network can be done in simple steps. From the dashboard, the user can select from all available networks. Once the user enters the network, he can now start sharing and gathering information from other people inside the chat room.
Chatwing.com ensures its users that there will be more networks available in the coming weeks or months. These networks will cover important topics, such as health, movies, current events, politics, business, finance, and many more.
About Chatwing.com
Chatwing.com specializes in the new field of website chat. Over years, the Chatwing team has introduced live chat widget for hundreds and thousands of blogs. The Chatwing application bridges people from many parts of the world, creating global synergy through the Internet. The shout box can be installed in just seconds, and it can be used for varying purposes such as leisure and Internet marketing. It also allows a user to customize the size, color, and name of the widget.