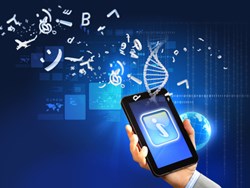 ...we're glad to say the service now runs at speeds which are way and above our competition...
Dallas, TX (PRWEB) September 01, 2013
idcloak has released its newly updated YouTube Proxy Unblocker for fast free access to almost any YouTube content online. The recent updates allow the proxy to operate on all major browsers with speeds levels consistently high enough to play YouTube videos without buffering delays.
Netizens around the world who cannot access certain YouTube channels may use the proxy to bypass the imposed restrictions, choosing from three bypass servers in the 'More Options' menu. These servers – in Japan, the US and the UK – have been selected for the large quantity of domestic access only media that is published in those countries.
idcloak hopes that recent changes made to the proxy service will see its reputation grow as a go-to unblocking site for YouTube users.
"We hit a few bumps on the way," says idcloak's Director of Marketing, Gill-Chris Welles, "first with the proxy performing at average speeds, and then with the YouTube proxy access stumbling on some browsers. But we're glad to say the service now runs on all major browsers at speeds which, according to our tests, are way and above our competition."
idcloak have decided to continue offering the service for free and not use it as a platform for third-party advertising. "We wanted to show that usability and dependability are our foremost priorities. Our advertising is limited to non-intrusive inhouse adverts for our VPN; we seek no other return from the user than this."
idcloak is also maintaining its YouTube Proxy List, an alternative free service for those requiring regular access to georestricted or censored YouTube content. Proxies on this list are public and not administered by idcloak but still very effective as an unblocking tool.
The idcloak VPN service will be released in September this year, offering users the ability to consistently unblock all sites and services on multiple devices. See idcloak.com for more.