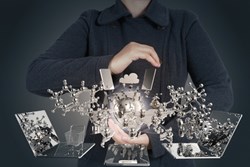 No matter what precautions a user takes against cookies, Flash or javascript, they can and will be tracked by syndicate sites that employ ETag systems.
Dallas, Texas (PRWEB) September 02, 2013
Following Sunday's warning on Slashdot.com about the privacy dangers of ETagging, a new way of tracking users online, idcloak Technologies have conducted successful tests that show the free high-anonymity Web Proxy Server protects against this form of attack.
ETagging, which exploits data stored in a browser's cache, can be used to identify users and follow their movements across the internet. Search engines may also use the technique to store users' searches against their identity.
The discovery that free proxy protection is dependable against this new threat should be welcome news to privacy-conscious internet users around the world.
"ETagging is a very new form of web tracking," says idcloak's privacy specialist, Robin Welles. "Similarly to how cookies allow sites to identify users as they move from site to site, ETagging uses the browser's cache to gather the same information. No matter what precautions a user takes against cookies, Flash or javascript, they can and will be tracked by syndicate sites that employ ETag systems."
The fact an IP anonymizing proxy offers effective protection may come as a surprise to some, since the Slashdot article author claims that, against ETagging, 'changing your IP is useless.'
Nevertheless, idcloak's tests have shown that when the user employs a high-anonymity proxy, such as the web proxy server at idcloak.com, the caching tracking system fails and the user's identity remains hidden. "It's quite a stroke for our free proxy."
The discovery comes after idcloak's recent study of another form of site-based tracking: browser fingerprinting. In a subsequent article, Welles recommends that NoScript Chrome be used to reduce the uniqueness of a browser.
"What we're seeing is a gradual exhaustion of tracking methods used by sites to follow people online," says Welles. "First it was IP addresses, then cookies, browser fingerprinting and now a cache-based attack. Each time a new tracking system is employed, we find effective means to block it and safeguard user privacy. It's a long fight, but we're definitely winning – the web trackers are running out of places to go."
idcloak Technologies is a Dallas-based provider of proxy-based security and privacy solutions. For more, see idcloak.com.