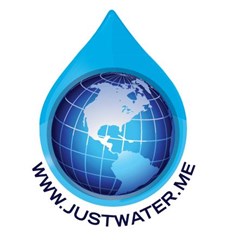 Just Water announces emergency water filter systems that eliminate 99.99 percent of bacteria, reduce and/or remove viruses and are made in the U.S.
Dallas, TX (PRWEB) September 02, 2013
Tornadoes, hurricanes, earthquakes, flooding, power outages and municipal disasters all impact the safety of drinking water. This is why emergency water filter systems have become an essential part of disaster plans for families, companies and municipalities. Just Water announces a new technology for survival water filters has been lab certified, made in the U.S.A and are an economical solution for every family or municipal emergency kit.
"Having provided water filters for disaster sites all over the world, we know that potable water is critical to survival and recovery for every community," explains Ron Mathis, Managing Partner of Just Water and former chair of Texas Baptist Men's Water Ministry. "Quality control is important to American consumers, which is why we decided to improve our water filters. We upgraded our filters, strengthened quality control, moved our manufacturing into the U.S. and hired an FDA-approved lab to provide testing and certification."
According to the Global Health Council, over 1.3 million children die annually because of water borne illness. The impact of cholera in Haiti and diarrheal diseases are directly linked to contaminated water and inadequate sanitation. Baptist Men Disaster relief and have used the Just Water filters in over 71 countries. Texas Baptist Men have used the Just Water systems for nine years and for 90 percent of the Red Cross meals served in Texas. The larger Just Water systems provided over seven million gallons of water for Katrina victims.
The Just Water filters use gravity to filter the water through a ceramic silver impregnated filter with efficiency of 0.2 micron.
"Just Water's filtration systems eliminate 99.99 percent of bacteria and reduce and or remove viruses that cause water borne diarrhea and numerous diseases," according to Sharon McCabe of Ceutical Labs, Dallas Texas. "Just Water filters provide the confidence that any person wants in an emergency or disaster."
FEMA recommends that every family store one gallon of drinking water for each person for three-seven days. (For a family of four this is 12-28 gallons of water, which takes a lot of space.) This is why Emergency water filter systems have moved to the must have list for family emergency kits, go-bags, disaster managers, campers and preppers. The Just Water systems come in many forms including the Just Water Bucket System, High Country Filter Bag, High Country Backpacks and Travel Bottles.
"Many companies claim that their filters remove bacteria and viruses, however; Just Water has the only American made emergency water filters that can back the claim with analytic testing by a FDA-approved laboratory," explains Mathis. "With our new technology, certification, quality control and local manufacturing, we are confident in saying that Just Water has is the best emergency water filter systems in the USA." For more information and stories about the Just Water Filter Systems, visit http://www.JustWater.me.