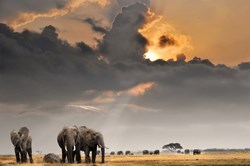 Chicago, IL (PRWEB) September 02, 2013
Ultimate Kilimanjaro, the #1 Kilimanjaro guide service, is giving everyone a chance to climb Kilimanjaro for free.
The contest began on April 1, 2013. Five finalists have already been selected at the end of each month. The last finalist will be randomly selected from this month's contest entries on September 30, 2013.
From the six finalists, the grand prize winner will be randomly chosen on October 15, 2013. The grand prize winner will be awarded with one spot on Ultimate Kilimanjaro's group climbs in 2014. Each of the five remaining finalists will receive a $100 gift card to climb Kilimanjaro in 2014.
Important dates:
April 1: Contest began
April 30: 1st finalist selected - Mark Canavera
May 31: 2nd finalist selected - Nicole Kelsch
June 30: 3rd finalist selected - MaryJane Millington
July 31: 4th finalist selected - Anthony Festa
August 31: 5th finalist selected - Matt Stetzler
September 30: 6th finalist selected
October 15: Grand prize winner selected
Mount Kilimanjaro is one of the seven summits (highest peaks on each continent). Located in Tanzania in East Africa, Mount Kilimanjaro stands 19,340 feet tall and is crowned in ice. Despite its immense height, Kilimanjaro can be climbed by anyone with a reasonable degree of fitness. No technical skills or experience is needed.
For contest details, visit Climb Kilimanjaro for Free.
For more information on climbing Kilimanjaro, visit Ultimate Kilimanjaro.