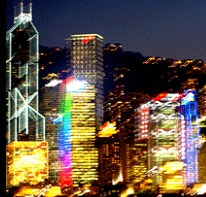 Hong Kong, SAR (PRWEB) September 10, 2013
"The deadlines are quickly approaching," according to Spark President, Peter Kuchnicki. "Enter by September 15 to keep entry fees down. But don't fret if you miss that deadline—the late (and last) 2013 deadline is October 10."
He explained that "The registration system is pretty easy to follow. Just fill out the info in the enrollment page, make sure to check your email for our verification link, click on it and Bob's yer uncle. You're ready to submit entries."
WHAT'S THE SPARK TEAM UP TO?
"Yep—we're off again," said Spark Senior Adviser, Clark Kellogg. "The Spark team is paying visits to designers, design firms, companies and schools in Hong Kong, Beijing, Shanghai, Taipei and Seoul. The idea is to build awareness about the Spark opportunity and listen to our Asian communities. We're consulting with young leaders at the HKDA, Taiwan Designers Week and KIDP. Spark is bi-lateral in the best sense—both local and global at the same time. We'll post the fun at the Spark AsianLine blog."
WHERE DOES SPARK GO NOW?
Into its seventh year—and now with seven Sparks. "That's a very lucky 7×7," Kuchnicki stated. "To commemorate our 7th anniversary, we have been rolling out our hot new competitions, including Spark>Transport, which covers innovation and design from all sectors of that important category: Then we have a cutting edge competition for best App design, which includes any application-tool for any digital medium. And our latest innovation is the Spark>Experience Design Award."
"This is virgin territory for design awards. Spark wants to see—through the entries—the experience of designing experience. Everyone—clients and consultants both, is affected by going through the process, according to Spark developers. It has to change you, and we want to know how, said Kellogg. The entry process and suggested entry guidelines can be found at the Spark>Experience landing page at: http://www.sparkawards.com/call-for-entries/sparkexperience-design/.
..................................................................................................................
BONUS INFORMATION
Spark is proudly sponsored by Autodesk, Core77, ArchNewsNow, Archinect, Bustler, Pluo Consulting, RIOT Creative Imaging and now, the Taiwan Designers Week.
ALL SPARK 2013 COMPETITIONS CURRENTLY ACCEPTING ENTRIES
Spark>App
Spark>Concept & Student
Spark>Communication
Spark>Product
Spark>Spaces
Spark>Transport
Spark>Experience
PARTICIPATION
Designers gain recognition and publicity for their aptitude and creativity by submitting their work. Designers who care about the world use Spark to demonstrate their skill and efforts to improve living conditions. The Spark Design Awards core mission is to help create a better world though design excellence.
The Spark competitions are open to all designers, including students (in Spark>Concept). The Spark Community may be joined at no cost. The Spark competitions have a variety of entry fees, depending upon the event. Submissions are made at the Spark website. Juries, composed of design professionals and experts, meet online and in person to choose Finalists and Winners.
Learn more about this organization and all these competitions at the Spark website landing page at http://www.sparkawards.com.