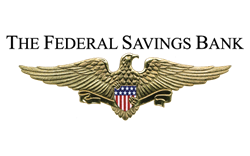 This is the time to buy a home
Chicago, IL (PRWEB) September 01, 2013
While finding a low-cost mortgage is always a high priority for first time home buyers. The Federal Savings Bank has been informing its prospective mortgage applicants that the case still applies, rising mortgage rates and the forces that are causing them to rise should send a message to prospective homeowners that now is the time to buy.
The last time the Federal Reserve announced plans to scale back its quantitative easing program, mortgage rates rushed from record lows, fluctuating wildly for the next two months before settling down. And the only reason mortgage rates settled was because the Fed released a statement that reassured lenders it would only reduce its monthly bond purchases if it felt the economy and housing market would be strong enough to weather a higher interest rate environment.
At that point, a large number of home buyers who were on the fence dove in, trying to secure a low interest rate while they still existed. The sentiment was that if you didn't get in then, rates would only climb higher. However, the memory of ultra-low interest rates (e.g. 3.34 percent) was still recent in the minds of many home buyers, and a number of them approached the market with cautionary hope that, after the Fed's reassurances, rates might come back down. And, at least temporarily, rates did return to more acceptable heights in addition to becoming relatively stable. There were even consecutive weeks where the changes to mortgage rates were statistically insignificant.
The market forces
According to CNBC.com The Mortgage Bankers Association's seasonally adjusted mortgage application activity index, assessing both purchase loan and refinance applications, fell 2.5 percent during the week ending Aug. 23. Refinance applications, as the trend has been going, dropped 5.4 percent, with refinancing falling to 60 percent of total mortgage activity.
Breaking from the declining trend, the purchase loan application index rose 2.4 percent, offering promising data for future home sales despite a 12-basis-point increase in the interest rate for a 30-year mortgage, causing it to reach 4.8 percent - the highest since April of 2011, Reuters reported.
Unlike the last time mortgage rates spiked in May over worries about the bond-purchasing policy, the heightened suspicion that the Fed will begin reducing its bond purchases next month is strong and has the economic data to support it. It could be the case that lenders are increasing rates to convince the Fed that the market isn't ready yet, and that any hike in mortgage rates will hamper the housing recovery.
And while that could indeed happen, the slight bump in purchase applications, the slowing of home price gains as property values approach pre-crisis levels and the planned government wind-down of Fannie and Freddie Mac are all pointing toward a scale-back of bond purchases. When taking this into account, it is less probable this time around that the Fed will continue its bond purchases. And in the event they do, in a few more months, the same debate will resurface. They have to stop at some point.
If home buyers wait around for another decrease in mortgage rates, it's likely they won't find them. With the inventory of new homes expanding, the elasticity of home prices is more likely than mortgage rates going down again. This is the time to buy a home.
Contact The Federal Savings Bank to discuss your home financing options in addition to eligibility for first time home buyer programs and incentives.