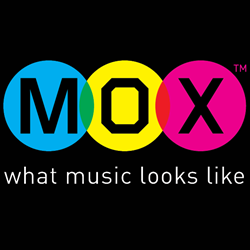 We're in love with the art of music and music videos
Los Angeles, CA (PRWEB) September 03, 2013
MOX, the web's first lean-back music television site, announced today that it is expanding its service to all Roku customers through the launch of its MOX application. Available for free in the music section of the Roku channel store, the MOX application, which CEO Carter Laren described as a "beta version," gives Roku users free access to the same uninterrupted 24/7 stream of music videos, news, interviews, live performances, and festival coverage that is available online at http://mox.tv.
"We're excited to bring MOX content to the most-used streaming video device in the US," Laren explained. "We're in love with the art of music and music videos, and our expansion to over 5 million Roku devices is part of our overall mission to help more people discover preeminent music." According to a recent study by Parks Associates, the number of connected TV devices sold worldwide will reach 330 million annually by 2017. The study also revealed that 37% of US households primarily use a Roku device compared to 24% that primarily use an Apple TV. Laren says that consumers will soon be able to experience MOX on other Internet enabled devices, and even some offline devices, but that the company isn't done with Roku. "There's much more we plan to do with our Roku app," he said, "but the beta version already has what we feel is the most important and compelling feature: great music."
The company launched its beta website earlier this year at Miami Music Week with a series of original productions and collaborations with selected labels, including Anjunabeats, Toolroom Records, Dirtybird Records, 1605, SMOG, and Hardwell's Revealed Recordings. Since then, MOX has continued to partner with world-class electronic music labels to increase its music video library and to produce exclusive content, such as its daily music news program, the MOX Minute. MOX was founded in 2011 and is based is Los Angeles, CA.