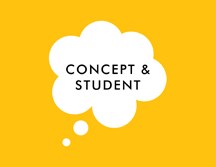 Taipei, Taiwan (PRWEB) September 11, 2013
After discussions with educators at design schools with heavy Spark participation, the Spark organizers have extended the Standard entry deadline from September to October 10. "This will give students more time to polish their school projects," said Spark Education Adviser and UC Berkeley Haas professor Clark Kellogg. "This also will lower the costs of submissions, because we've eliminated the late period's additional fee."
The Spark Design Awards have achieved a high level of participation from the top design schools of the world. "Our roll call reads like a Bloomberg- BusinessWeek top 25 schools list," said Spark Founder Peter Kuchnicki. "Even a short list reveals first-rate institutions like Art Center, UMEA, SADI, CCS, Cranbury, National Taipei University, Accademia di Belle Arti di Firenze, Temple, Burg Giebichenstein, CCA, Carnegie Mellon, Central St. Martins, Otis, Hongik, Ecole Spéciale d'Architecture, UWID, Victoria/Wellington, Seoul National, Universidade de São Paulo, UNED, London Met, Kookmin, JEJU, Johns Hopkins, Parsons, Pratt, Stanford and many, many more. It is breathtaking and an honor for Spark to host all this excellent work!"
SPACE FOR GREAT WORK TO BE SEEN
The designs submitted to Spark are all displayed in an archive called the Spark Galleries. The Galleries exhibit the student work even if they are not winners, and are themselves a valuable educational resource. "We hope that one day, researchers of innovation, creativity and anthropology will find these Sparks useful to their efforts. They are fascinating and often display a touch of genius. For years, only a teacher would see these designs. Now Spark can share them more widely," said Kuchnicki.
NOW THE SCHEDULE INTENSIFIES
As students prepare their semester projects, teachers prepare their students. "The goal is to make it real for them. In a very brief time, these young designers will be out there in an extremely competitive job market. Design competitions are one of the best tools we have to develop a keen eye and professional skill-set. And winners get a nice addition to their portfolio—it's great to have a Spark or two in there. It means that Spark's top designer judges have chosen to honor their work from the hundreds submitted. People get jobs this way," stated Tom Matano, Director, School of Industrial Design, Academy of Art, and Spark Education Council member.
RIGHT ON—DEADLINE!
Spark has seven competitions, all ending on October 10. Schools, students and professionals ranging from one-person studios to immense corporations are preparing their entries in anticipation of the juries to come. The pressure is intense, the outcomes uncertain. Visit http://www.sparkawards.com to see how it all turns out.
...............................................................................................................
BONUS INFORMATION
Spark is proudly sponsored by Autodesk, Core77, ArchNewsNow, Archinect, Bustler, Pluo Consulting, RIOT Creative Imaging and now, the Taiwan Designers Week.
ALL SPARK 2013 COMPETITIONS CURRENTLY ACCEPTING ENTRIES
Spark>App
Spark>Concept & Student
Spark>Communication
Spark>Product
Spark>Spaces
Spark>Transport
Spark>Experience
PARTICIPATION
Designers gain recognition and publicity for their aptitude and creativity by submitting their work. Designers who care about the world use Spark to demonstrate their skill and efforts to improve living conditions. The Spark Design Awards core mission is to help create a better world though design excellence.
The Spark competitions are open to all designers, including students (in Spark>Concept). The Spark Community may be joined at no cost. The Spark competitions have a variety of entry fees, depending upon the event. Submissions are made at the Spark website. Juries, composed of design professionals and experts, meet online and in person to choose Finalists and Winners.