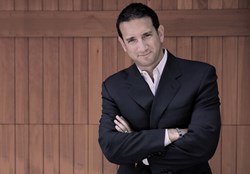 I am excited to share my knowledge and passion for defending the accused with other lawyers who are eager to learn.
Southfield, Michigan (PRWEB) September 02, 2013
Neil Rockind, the Southfield criminal defense lawyer, has been invited to speak at another lawyers seminar in September, 2013. Several times a year, criminal defense lawyers gather at seminars and conferences to learn from experienced and skilled lawyers about how to handle certain issues in trial. Audiences want to hear from experienced and high-profiled lawyers how to improve their trial skills, jury selection skills and ability to effectively defend their clients. Neil Rockind, the high-profile criminal defense lawyer who has been profiled in several articles and newspapers and who has been involved in many high profile cases (Geoffrey Fieger, Kimberly Mathers, etc) is a popular speaker and is frequently invited to speak at such seminars and has again been invited speak to a group made up of Michigan lawyers. The group, the Michigan Association of OWI Attorneyrs (MIAOWA) is a well-regarded group of lawyers specializing in the defense of those accused of drunk driving and related crimes.
Neil Rockind is a former assistant prosecuting attorney who has won many honors and accolades as a criminal defense lawyer. Rockind has been profiled in the Detroit News, The Oakland Press, Laws.com, the Jewish News and the Gross Pointe News, to name just a few. Rockind is a regular contributor/guest on Let It Rip, the popular Fox 2 News television talk show. Rockind has been named among the Top 100 Lawyers in the state of Michigan for the last two (2) years by Super Lawyers Magazine, among the Top 100 Trial Lawyers by the National Trial Lawyers Association, a Top Criminal Defense Lawyer by DBusiness Magazine, the Best of Detroit by Hour Magazine in 2011 and among the Top 50 Lawyers by Super Lawyers in 2013. Neil Rockind is a member of Neil Rockind, P.C. in Southfield, Michigan.