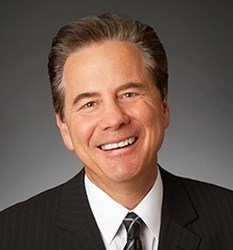 Los Angeles, CA (PRWEB) September 05, 2013
The attorneys at Nadrich & Cohen, LLP were recently asked by a major healthcare blog to speak on the issue of medical records, and specifically on how a person might obtain their records in the event of a legal dispute. Lowell Health Care published the firm's response, which includes information about requesting records under the Health Information Portability and Accountability Act (HIPAA). San Diego car accident attorney Jeff Nadrich recently commented on why this is such an important issue.
According to Nadrich, "If you're in an injury accident, and you need to file a claim, your medical records can prove absolutely essential to your case, but sadly, a lot of people have no clue how to actually obtain this information. It's important for people to know that they have a legal right to obtain their medical records at any time, and it's as simple as calling up your medical provider."
As a veteran personal injury lawyer, Nadrich has seen firsthand how crucial it is for injury victims to acquire their medical records. "For anyone struggling to get a copy of their records, I would encourage them to contact an attorney right away. There are certain instances where medical providers will make it difficult, but if your doctor withholds your records, you have the right to appeal, and you shouldn't have to go through all of the drama and frustration of fighting for your own medical records. A qualified attorney can help you to better navigate the sometimes complicated process of obtaining of these important records."
Nadrich encourages anyone who has been in an injury accidents to contact a qualified attorney to discuss their legal rights.