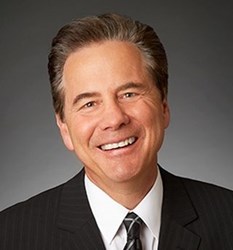 San Diego, CA (PRWEB) September 08, 2013
California personal injury law firm Nadrich & Cohen, LLP was recently asked by Practical Law—a major legal blog—to speak on the issue of when to file a lawsuit. According to Jeff Nadrich, one of the firm's partners, this is a question that comes up quite often in his field, and in fact, many personal injury victims are hesitant to take legal action due to a lack of understanding about the law.
According to Nadrich, "The old cliché is true: Knowledge is power. If you're considering a personal injury lawsuit, you need to understand your rights as a victim. Hopefully our recent article will help to clear up the issue for some people who may be considering a suit but just aren't sure if it's the best course of action."
Nadrich further notes that victims don't actually need to understand all of the legal minutiae. "If there's one thing that I would emphasize above all else, it's that you shouldn't wrack your brain trying to figure whether or not you have grounds for a lawsuit. Depending on where you live and the circumstances of your accident, there may be a lot of factors at work, but you don't have to make sense of it all on your own. Just contact a qualified personal injury lawyer and discuss your situation. They can usually let you know over the phone if you have a case."
In the piece published by Practical Law, the firm discusses—among other things—how to negotiate compensation, how to collect damages, and make a reasonable determine as to whether or not you have a case in the event of a personal injury accident.
About Nadrich & Cohen: Jeffrey Nadrich is a personal injury lawyer with Nadrich & Cohen, a California based law firm with offices in 18 locations across the state. Nadrich & Cohen handles all types of wrongful death and serious injury accident cases, and victims are encouraged to call 1-800-718-4658 for a free consultation with a Nadrich & Cohen attorney.