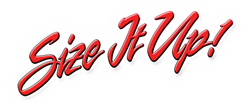 New York, NY (PRWEB) September 03, 2013
Concept One is an established brand name in the market since the past 25 years and is doing well for eminent vehicular brands like Cadillac, Toyota, and many others. Concept One wheels are available in various metallic finish of black, gunmetal, hyper silver, and silver. The luminescent look and appealing varieties has wrapped up the market with similar designs in all four metallic colours.
The tyres and wheels of Concept One brand are well-equipped with eminent class materials and well-tested by qualified proficient. In addition to this, these wheels provide a comfy, expedient, and vibration free ride. Concept One Cs Matte Black W Machine looks spectacular when it scurries on the road. Moreover, Concept One Cs 50 Silver is the decent one with simple and elegant design. The graceful and pleasing finish of Concept One Rs 8 Hyper Silver looks remarkable and is the choice of many of the riders.
"As the Concept One firm is growing in popularity, we decided to add them to our database," reported a SizeItUp representative. He further added, "With the new addition, our customers who are scheduling to list Concept One products in their store can go through our database for its fitments particulars."
Details about SizeItUp:
SizeItUp is one of the leading solution providers for problems related to wheel and tire fitments. You name any car manufactured after the year 1970 and we have the fitments solution for it! The conglomeration of all branded wheels in our guide is another brilliant reason in itself to define the excellence of the product. The brands associated with our firm are microscopically tested so that customers can be befitted with the best tyres to fit their vehicles. Our fitments guide meets ACES regulations and hence they have got a high place in websites like Amazon and eBay. Learn more about our fitments guide by visiting our website at http://www.sizeitup.com/.