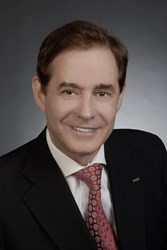 Never ask for a job. Always ask for a referral.
Atlanta, GA (PRWEB) September 03, 2013
Although September is generally known as "Update Your Resume" month, the resume is not the best vehicle for successfully finding a new job. "The resume is not the magic job bullet especially when the U.S. economy has been crawling on its knees for the last five years," Carroll remarked. "The real unemployment rate (U6) now sits at 14% and includes people not actively looking for work and people working part-time because they can't find full-time work." Carroll added, "With over 20 million people in job search mode, launching your resume into cyberspace by spending many, back-breaking hours in front of a computer is a failed strategy that is obsolete." Of course, everyone should have a resume, but when you submit a resume on-line, your competition is fierce and the results can be extremely frustrating.
Joe Carroll, author, international speaker and career coach, states that over 20,000 people have read his book, "How To Get a Great Job in 90 Days or Less," available on Amazon.com. Many of his readers tell him how his book transformed their ability to find work. Carroll released a web video where he outlines some of his key strategies to shorten the job search. The video is free and is available at http://www.Joecarroll.org. Carroll readily acknowledges that the job search landscape has dramatically shifted in recent years to social media such as Linkedin, Twitter and Facebook. "While it is really important to establish a digital footprint," said Carroll, "some old-fashioned techniques such as mailing a well-crafted letter to a targeted decision-maker where you have a common bond of familiarity can be highly effective." In addition, Carroll believes you should never ask for a job, but always ask for a referral. "The key," said Carroll, "is to connect with people in a personal way so they feel almost obligated to help you.
Since the month of September is noted for Labor Day and "Update Your Resume" month, Carroll has volunteered to do the following for any job seeker during this month:
1. He will critique anyone's resume at no cost.
2. He will provide a free job-strategy coaching session.
Joe Carroll's career has centered on helping others find meaningful work. He is a professional speaker on career management and is noted for helping people achieve their calling in life. Carroll believes that it is critical to match one's passion, talents and skills with what they do for a living. Carroll stated, "When your career and purpose in life is in alignment, your opportunity for success and happiness increases dramatically." For more information or to schedule a free coaching session, visit http://www.joecarroll.org