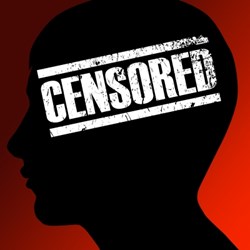 The author's personal experience and ability to step beyond the abuse enables readers to recognize their own circumstances and brings hope to those who are in the midst of an abusive relationship.
Minneapolis, Minnesota (PRWEB) September 03, 2013
In addition to dealing with overwhelming confusion, women who are in a relationship with an emotional abuser are often shamed into silence or made to doubt their own perceptions. The abusive person tells her that she is crazy while his family, friends and other supporters greatly downplay her experiences or dismiss them altogether. It's no wonder, then, that many women feel they don't have the right to "complain" when the men in their lives belittle and verbally abuse them. After all, they are not being hit and emotional abuse is very hard to prove. If the woman comes from a conservative religious background, the guilt is often intensified even more.
At the heart of every abusive man is the insatiable desire to control another person and the inability to take responsibility for his actions. This can manifest itself in many ways. Some men who would never raise a hand to a woman think nothing of not speaking to her for days, threatening suicide, projecting his own issues onto her and a whole host of other maladaptive behaviors. In this book, first-time author Lisa Kroulik identifies numerous forms of emotionally abusive behavior by using examples from her first ill-fated marriage. Readers feel an instant connection just knowing there is someone out there who understands what they are going through. The book never tells readers what to do; rather, it serves as part guide, part moral support to lead women towards their own decision.
Emotional Assault: Recognizing the Abusive Partner's Bag of Tricks
Paperback ISBN 978-1482704891
Kindle ISBN 978-1-63003-088-9 Free download for Amazon Prime members
About the Author: Lisa Kroulik works as an online copywriter and is available to help clients with their content creation needs. She had written nearly 10,000 articles geared towards search engine optimization in her 2 1/2 year career. She also publishes online articles on a variety of topics at Hub Pages and Yahoo Contributor Network. Kroulik wrote "Emotional Assault" due to the tremendous support she received on her articles on emotional abuse and narcissism.