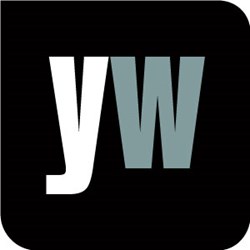 London, UK (PRWEB UK) 14 September 2013
From October 14th to October 16th 2013, Cleveland Clinic's 11th Annual Medical Innovation Summit will bring together more than 1,000 executives, investors, entrepreneurs and clinicians to tackle the issue of obesity and diabetes. Thomas J. Graham, M.D., Cleveland Clinic's Chief Innovation Officer, commented, "Continued advancement of our knowledge and capability through medical innovation is required if we are to have a meaningful impact on the epidemic of obesity and diabetes. Cleveland Clinic's Medical Innovation Summit is the ideal forum to explore how technology and creative solutions to the obesity epidemic will be best implemented to improve the lives of patients on a global level." (http://www.prnewswire.com/news-releases/cleveland-clinics-2013-medical-innovation-summit-examines-obesity-diabetes-and-the-metabolic-crisis-221320691.html)
With this in mind, Yourwellness Magazine considered whether the modern diet may be responsible for an increase in obesity and type 2 diabetes. Yourwellness Magazine explained, "Around 188,000 years ago our species left Neanderthal man behind to become Homo Sapien. Since that time our genetic make up has changed by only half of 1%. For 187,900 of the years since then, our diet was essentially the same. However, in just the last 100 years the food that we eat has changed beyond all recognition and when you plot this change against the human evolutionary timeline and the explosion of obesity and diabetes it becomes glaringly obvious where the problem lies." (http://www.yourwellness.com/2012/02/obesity-and-diabetes-its-obvious-where-we-have-gone-wrong/)
According to Yourwellness Magazine, the more food is processed and artificially changed, the further away from the original raw ingredients it becomes, the less nourishing it is and the more alien it becomes to the human body. Yourwellness Magazine noted that society requires a fresh perspective on the manufacturing industry, and challenge the process in which goodness in food is reduced while profits for the manufacturers skyrocket. Yourwellness Magazine outlined three ways in which readers can eat more of what the body is designed to eat:
1. Do the vast majority of shopping in the produce and butchery aisles.
2. Eat natural sugars and fats.
3. Save other sections of the supermarket for occasional treats.
To find out more, visit the gateway to living well at http://yourwellness.com.