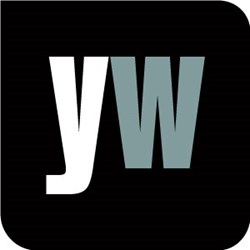 London, UK (PRWEB UK) 16 September 2013
Under the 28th National Fortnight on Eye Donation, taking place from August 25th to September 8th 2013, the department of ophthalmology at Lala Lajpat Rai Hospital (LLR) in Kanpur will conduct a two-day free eye checkup camp for diabetes patients. On September 2nd and 3rd, diabetic patients can receive laser and syringe technique treatment as well as medicines, as diabetes can affect the eyes with early development and maturation of cataracts, glaucoma and – worse of all – diabetic retinopathy. Dr Shalini Mohan, ophthalmologist at LLR, commented, "The duration of diabetes is the important factor in the development of diabetic retinopathy. Family history also makes a person more prone to the problem. The risk of blindness is about 25 times greater in diabetics than in non-diabetics." (http://timesofindia.indiatimes.com/city/kanpur/Free-eye-check-up-camp-for-diabetes-patients-at-Lala-Lajpat-Rai-Hospital/articleshow/22219278.cms)
With this in mind, Yourwellness Magazine investigated if it was possible to eat to beat diabetes and its associated problems. According to Yourwellness Magazine, "If you have type 1 diabetes, dietary changes can improve your overall health and reduce your long-term risk of complications. If you have type 2 diabetes, however, it's often possible to bring your glucose control back to normal by losing excess weight, exercising regularly and following a 'low-glycaemic' diet which does not cause rapid swings in your blood glucose levels." (http://www.yourwellness.com/2011/12/can-you-eat-to-beat-diabetes/)
Yourwellness Magazine detailed how fresh raspberry and almond porridge can help diabetes sufferers to cut back on refined carbohydrates and cook without salt, while increasing their intake of fibre. This is based on a recipe of 150g/5 ½oz oatmeal, 150ml/5 fl oz/ almond milk (or semi-skimmed cows' milk or soy milk), 600ml/1 pint boiling water, 120ml/4 fl oz low-fat fromage frais, 250g/9oz fresh or frozen raspberries, one juiced orange and a handful of flaked almonds.
Yourwellness Magazine added that this porridge has to be made the night before.
To find out more, visit the gateway to living well at http://www.yourwellness.com.