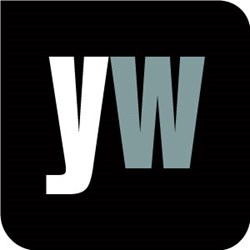 London, UK (PRWEB UK) 15 September 2013
Parents of a teenage girl who recently died after eating a camp treat containing peanuts have launched a foundation to educate other families about the dangers of food allergies, it was announced August 29th. 13-year-old Natalie Giorgi died July 27th after accidentally eating a rice treat that had been made with peanuts, despite quick action to save her life. According to the foundation's website, grieving parents Louis and Joanne Giorgi created the Natalie Giorgi Sunshine Foundation to "reduce dangerous food allergy deaths by spreading public awareness, provide education regarding emergency responses and increase the availability of epinephrine injectors in public places." (http://abcnews.go.com/Health/allergic-teenager-died-camp-honored-foundation/story?id=20105312)
With this in mind, Yourwellness Magazine was inspired to educate readers on the difference between food intolerances and food allergies, and how seemingly unrelated symptoms could indicate intolerances. Yourwellness Magazine explained, "A classic food allergy only affects around 2% of the population but symptoms can be severe and sudden. In contrast, food intolerances are much more common and may occur when certain antibodies (known as IgG) are triggered, as the result of a reaction to specific foods." . (http://www.yourwellness.com/2012/01/food-allergy-and-intolerance-week/)
According to Yourwellness Magazine, any food can cause a reaction, but the chief culprits are often wheat and dairy products, closely followed by other gluten grains, eggs and yeast. The article also noted that symptoms may be delayed for hours or even days after eating the food, making it very difficult to pinpoint the culprit. Yourwellness Magazine outlined the main symptoms of a food intolerance:
· Anxiety (acute or chronic), Depression
· Attention Deficit Disorder, hyperactivity disorder
· Constipation, diarrhoea,
· Headaches and migraine
· Insomnia and chronic fatigue
· Water retention and bloating
· Arthritis
· Fibromyalgia
· Asthma
· Itchy skin
· Weight control problems
· Gastritis, inflammatory bowel disease, irritable bowel syndrome (IBS)
To find out more, visit the gateway to living well at http://yourwellness.com.