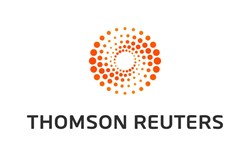 Los Angeles, California (PRWEB) September 03, 2013
Reuters, the world's leading source of intelligent information for businesses and professionals, will start an on-camera TV interview with successful couples on the millionaire dating site MillionaireMatch.com. The interview will begin as long as the participants are ready. Successful couples on MillionaireMatch.com who are willing to share their stories in the interview will get paid for their time or other losses.
This interview is the first on-camera TV interview for couples who met each other on MillionaireMatch.com. Different from online article stories, this interview event makes people watch real couples and hear them share real stories through TV, which brings this millionaire dating site more closer to people outside it. Also it is a good chance for people who have not joined this site to know more.
"As the increasing number of divorce rate, some people doubt whether there is true love in this world. Some are worried about if they will find their love. Maybe when they came here,they never thought that a dating site could help them find the right person, but the fact proves that they do find love on MillionaireMatch.com," said Jeffery, the Marketing Manager of MillionaireMatch.com."If we are not trusted at the beginning, we will take every effort to prove ourselves and be definitely trusted in the end. This TV interview will be the best proof."
This TV interview will display people real stories of how singles find true love on MillionaireMatch.com. True love indeed is hard to find, but that does not mean it is impossible to find. Finding true love on dating site is not a miracle for singles any more.
About MillionaireMatch.com
MillionaireMatch.com is an online millionaire dating site which has been bringing together successful singles for over twelve years. It was voted as the "Best of the Web" by Forbes.com. There are many successful persons here include CEOs, pro athletes, doctors, lawyers, investors, entrepreneurs, beauty queens, fitness models and Hollywood celebrities, just to name a few.