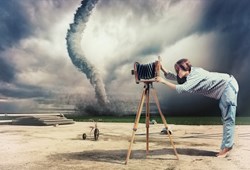 Artistic images should have a message or a story to tell, what does the photographer want to tell the world with this image?
New York, NY (PRWEB) September 04, 2013
YAY currently represent over 7,300 photographers and photo production companies, contributing 4 million images to yaymicro.com. Still, the agency is looking to expand the image base further, and is now looking for creative and artistic images. Photographers in need of an agency are encouraged to join YAY.
A YAY photographer gets 44-50% commission on all license sales. Photographers keep full copyright of their images, and can leave the agency at any time they want. The images are licensed with a royalty free license. Review time is normally 24 to 48 hours.
Joining a professional image agency is a great way for a photographer to learn how to build a portfolio, and how to monetize their images without losing their creative freedom and artistic style. Good advice is to keep a consistent look and feel to the portfolio, so it reflects the personal style of the photographer.
Artistic images should have a message or a story to tell. What does the audience see in the image? What does the photographer want to tell the world with this image? Composition and use of light and color are both important when shooting creative images. The photographer should think about what's in the picture, if everything should be included, if anything is missing, is the message getting through. Good light is key for a good photo, and it's important to make sure the natural light is good enough – or to add extra light sources and/or reflectors. Image editing is equally important, and a great way to reflect a personal style and feeling.
As a photographer it's easy and risk free trying out YAY Images. First, register at the site and sign up as a photographer. Second, upload the files using the web upload forms, or FTP. YAY recommends using FTP. After upload is completed photographers can add a title, a description and keywords before submitting the images for review. It's recommended to add metadata when editing the images, as a part of the image IPTC-data. If the images contain people a model release must be added, or if it's a public scene the image should be marked editorial. Photographers can leave the site whenever they want, and the images will be removed within 24 hours during weekdays.
When adding keywords, try to capture the actual content of the image, and expressions and feelings associated with it. Photographers can learn more about being a YAY photographer at yaymicro.com.
For questions, please contact support(at)yayimages(dot)com